As the Guyana Police Force sticks to its story about the shooting death of three suspected bandits, the post-mortem examination for two of the men is raising even more questions.
On Monday, post-mortem examinations were conducted on the bodies of the three men. According to relatives of two of the men, Kwame Assanah and Dextroy Cordis, the PME revealed that both men were shot six times to the body with all of the bullets exiting the body. The medical examiner also explained to relatives that it appeared as though the men may have been shot from a distance.
Assanah was shot five times to the chest and once to the upper right arm while Cordis was shot five times to the chest and upper body and once to the head.
News Source was unable to make contact with the relatives of fifty-seven year old, Errol Adams who was also shot dead by the Police during the reported "shoot-out" on the seawalls.
The bodies of Cordis and Assanah were discovered near to the car that was being driven by Assanah. Relatives of the dead men maintain that they believe the men were executed and they are convinced that the findings of the post-mortem examinations may point to that.
"Six shots each and all to the upper body. Something is not right there and all of the bullets exited the body but yet none struck the car where their bodies were found", a relative questioned.
Acting Police Commissioner David Ramnarine on Monday stood by the Police Force's account of the shooting and said the officers who were part of the operation were justified in the use of deadly force since they came under fire first.
The Police Force claimed that a group of its ranks followed the men in the car as they trailed a customer who had just left Scotia Bank on Robb Street.
According to the Police as the customer drove to the seawalls, the men in the car, Assanah and Cordis, attempted to rob the customer and when the Police called out to them, they opened fire and that forced the Police to return fire hitting killing them both.  Only one gun was reportedly discovered at the scene next to the body of Cordis.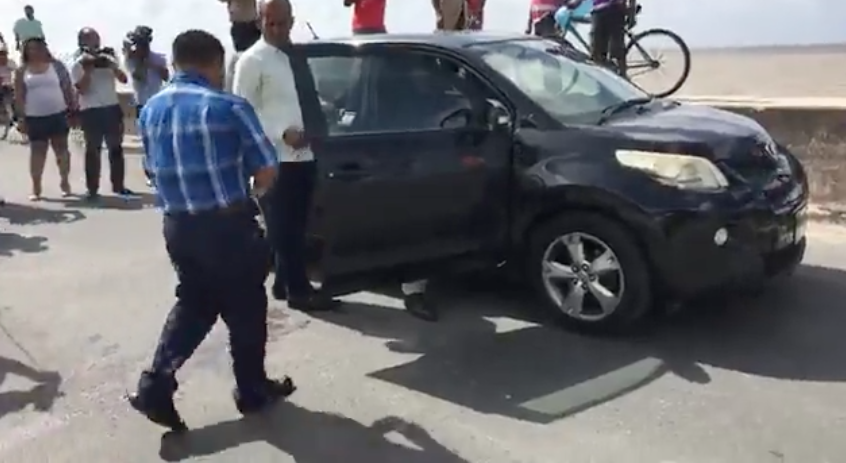 The Police report also stated moments after the shooting involving the two who were in the car, a motorcycle was observed with two other men and one of them opened fire on the Police.
57-year-old Errol Adams who was the pillion rider was shot dead. The motorcyclist escaped from the scene, reportedly with the weapon that was used to engage the officers from the motorcycle.
The Police Commissioner said that the Police acted based on information and had it not done so, havoc might have been created by the men.