As more questions are being raised about the shooting deaths of three suspected bandits on the seawalls last Thursday, the acting Police Commissioner, David Ramnarine is in support of the action of his officers and told reporters this morning that he is convinced their use of deadly force was justified.
According to Ramnarine, while the specific details could be debated, the fact remains that the Police returned fire after being fired upon.
He said the Police Force has been able to put a dent to a gang that was targeting bank customers and he believes had the Force not done so, havoc would have been created by the actions of the gang.
The Police Commissioner revealed that the Force acted on information that it had received and followed up on that information.
"Damn if you do and damn if you don't", he quipped, as he turned his attention to those criticizing the Police for its action.
Mr. Ramnarine explained that the Police Force has been looking to crack down on the cases of persons being robbed after they would have left commercial banks, adding that Thursday's "sting operation" needed to be done.
"We had preparatory work done by intensified surveillance and we were getting a lot of information and support from people who were affected and by sources out there, a number of whom would have to remain unknown, which indicated to us in a very definitive way that this criminal act would have occurred with the potential for deadly force to be used by the suspects", he said.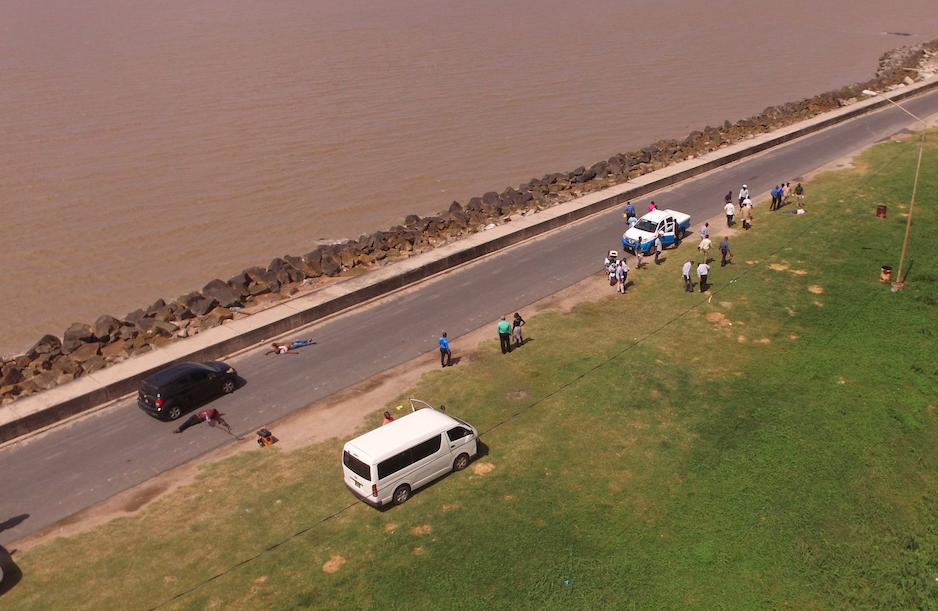 Taking issue with some comments he has seen on social media referring to the shooting as an execution, the Police Commissioner said the Guyana Police Force in its current movements would not play no part in any type of execution.
"I have seen on social media and I have read in black and white, language which says that there was some semblance of execution. The Guyana Police Force with the strides we have made, the capacity building that we have done in the past years, no officer sets out to execute anyone", Ramnarine told reporters.
The three suspected bandits, Errol Adams Kwame Assanah and Dextroy Cordis were shot dead by Police after being trailed by undercover cops as they followed a bank customer. The Police claim that officers called out to the men as they were about to rob the customer and the men opened fire, forcing the Police to return fire with deadly force.
Although the three men were reported as being involved in a shootout with Police, only one gun has so far been recovered.