Crime Chief, Assistant Police Commissioner Paul Williams this afternoon told News Source that the Guyana Police Force is still to find any criminal record for Kwame Assanah, who was one of the three men gunned down by Police ranks yesterday on the seawalls during an apparent shoot-out.
Assanah was the driver of the black car that the Police claimed was trailing a bank customer. He was shot dead along with his passenger. The Police claim that one of the men engaged the police in gunfire and ranks were forced to return fire, killing them both. That engagement took place as one of the men was about to rob the unnamed bank customer.
In its statement yesterday afternoon, the Police Force claimed that Assanah had been previously arrested in connection with several other offenses. However, the dead man's wife refuted that and challenged the Police to provide the criminal or arrest record, saying that her husband has never been arrested or charged for any offense in his life.
The Crime Chief told News Source this afternoon that Assanah has never been on the Police Force's radar and so far, investigators cannot locate any arrest or criminal record for him. He hinted that perhaps in the haste to get information to the press, the unconfirmed information about the man having a criminal/arrest record made its way into the release.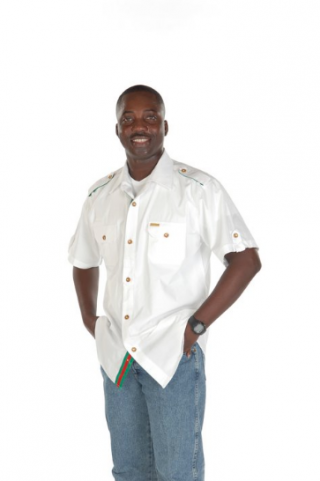 "So far, I can tell you we have nothing on him but we are searching. He was never on the Police radar and was never known to the Police, at least up until the time of that incident. However the other two men who were killed are known to the Police", the Crime Chief said.
More questions continue to be raised about the Police operation that left the three men dead.
In addition to the two who were in the car being shot dead, the third man was shot by Police as he and another man approached the scene and opened fire.
The Police claim that the rider of the bike managed to escape from the scene after his accomplice fell in the hail of gunfire.
However, only one gun was recovered at the scene. The gun that was discovered was found next to the body of Assanah. The motorcyclist who made good his escape must have done so with the other gun, the Police believe.
And although the three men were shot during the "shoot-out" near the car, there were no bullet holes or damages to the car.  The three men bore multiple gunshot wounds.
In a cautious tone, the Crime Chief said the investigation is still ongoing, while indicating that he is still backing the Police's version of events.