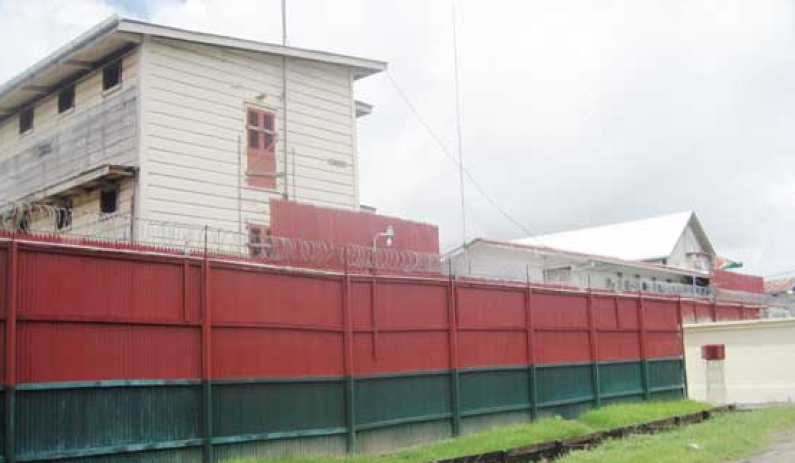 In a move that appeared like the script of a movie, two remand prisoners who were recently charged for an armed robbery in New Amsterdam, made a daring escape from the New Amsterdam prison on Wednesday night, using bed sheets.
The two escapees have been identified as Ravindra Samaroo aka "Ravi" and Lennox Patterson who is known as "Gold Teeth"
According to reports out of Berbice, the two men managed to make their way through an opening in the northern wall of the prison and scaled the fence.
The two men used bed sheets to make their way down the prison wall but were only spotted as they scaled the fence.
The incident took place just before 9:00pm.
The daring escape forced the SWAT Unit of the Guyana Police Force into action along with other ranks of the Guyana Police Force.
The search for the two prisoners is continuing this morning. Police ranks intend to monitor the border crossing with Suriname.