The two men who were arrested on Saturday in the Parika Backdam with more than 60 pounds of cocaine in their possession have been charged and remanded to jail.
35-year-old mechanic, Latchman Sankar of Unity, East Bank Demerara and 48-year-old, boat captain Muneshwar Dusrajh of Ruby, East Bank Essequibo appeared before Magistrate Christel Lambert today to face the drug trafficking charges.
The Prosecution's case is that on the 22nd February at Silver Beach, Parika, the two men were nabbed with the 27.8 kilograms of cocaine in their possession for the purpose of trafficking. The cocaine was found stashed in containers in the bow of the boat.
The Attorney representing the two men claimed that his clients had no knowledge about the presence of the cocaine in the boat. He said the mechanic was only hired to check a problem with the boat.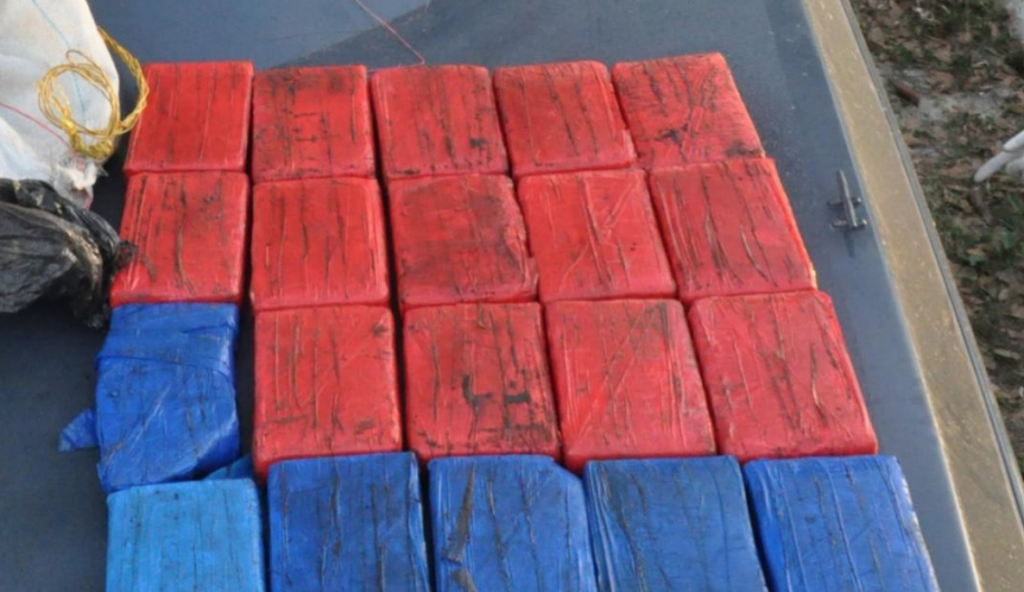 The CANU Prosecutor objected to bail and explained that the two men were under surveillance by CANU agents. The Prosecutor said the evidence is overwhelming and bail should not be granted.
The Magistrate refused to grant bail and remanded the two men to jail until the 13th March, when the matter will come up again.