As Guyanese prepare to head to the polls on Monday, the People's Progressive Party is pushing a message of job creation and education as it winds down its campaign.
At a public meeting in Parika last evening, the PPP's Presidential Candidate Irfaan Ali told supporters that once his party gets into power, it will work on restoring jobs to the people of Guyana.
Mr. Ali said there were thousands of jobs that were lost under the current government and a government under his watch will seek to restore those jobs. 
He also focused on the mining sector with Parika serving as a gateway to many parts of the mining community. Ali said many jobs were lost in the mining sector, both directly and indirectly.
According to Ali, "the mining sector has declined by more than 60% and 60% of all the dredges that were operating in 2015 are no longer operating today. More than 10,000 without a job, that is 60 operations that have closed down. The small and medium-size miners are suffering; when they suffer, Parika suffers. The taxi drivers suffer, the boat operators suffer so in this election we are voting for the return of the mining sector."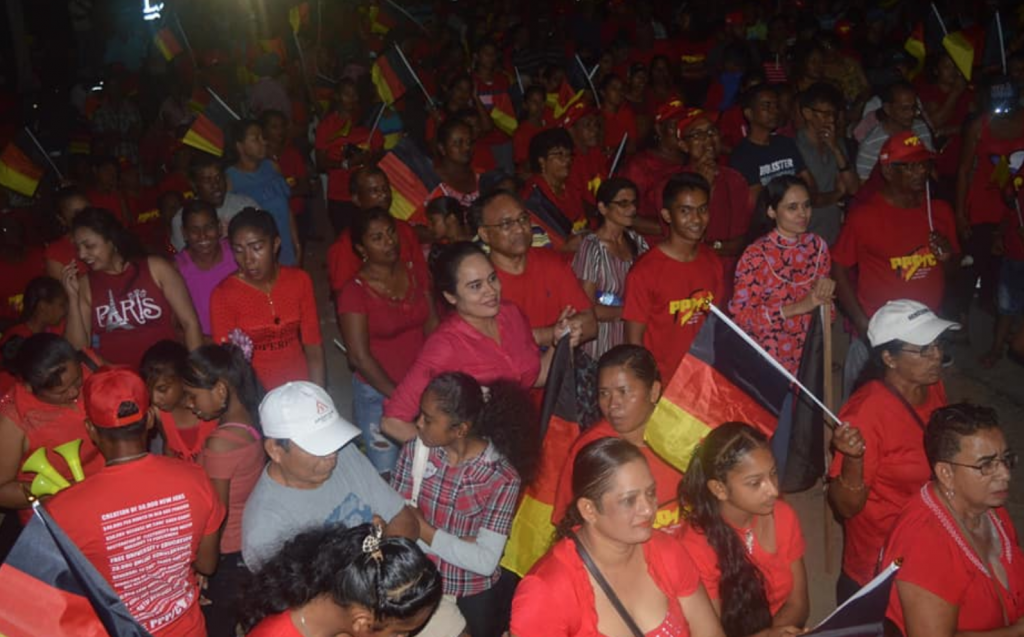 On the issue of education, the Presidential Candidate said his party has a plan that it would put in place to ensure the development of an educated nation. 
"We are going to create a framework that people must want to come to Guyana to pursue their educational ambitions, when they do that we will be bribing in more people on the market, more people in the market means more rental, more rentals mean more food purchase. We are going to make education and health export commodities."
Ali noted that the PPP's education plan will see students benefiting from a $50,000 education grant and there will be more access to education. 
He said as voters head to the polls next Monday, he hopes that they'll be doing so confidently to support his party. (Anthony Glasgow)