Three days after that early morning drug bust of a fishing boat at Mon Repos, one of the suspects has been charged and remanded to jail.
At the Sparendaam Magistrates' Court this morning,50-year-old furniture maker, Azim Baksh was charged with the possession of over 200 pounds of cocaine and over 100 pounds  of marijuana for the purpose of trafficking.
The accused stood before Magistrate Alisha George and denied the allegation made against him.
The charge stated that on the 14h July at Mon Repos, Baksh had the large quantity of cocaine and marijuana in his possession for the purpose of trafficking.
His Attorney, Bernard DaSilva in a passionate application for bail, stated that his client was never found with the the drugs, but he was on a boat at the a wharf when the raid was conducted.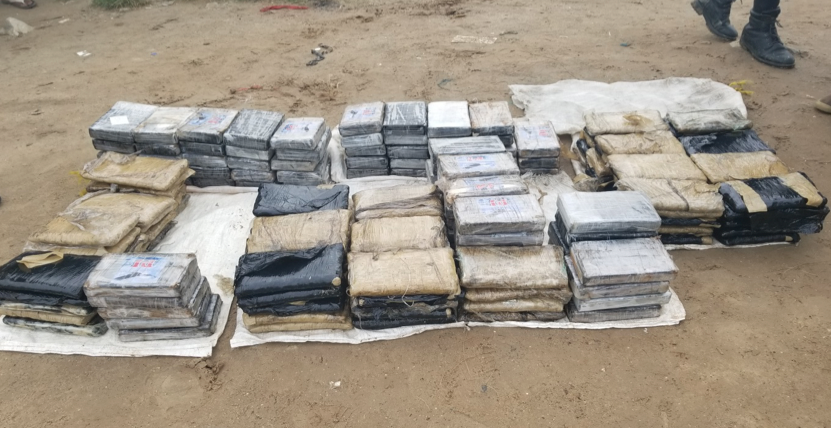 He also claimed that his client was forced to kneel with his hands in the air and forced to admit ownership of the drugs.
But the CANU Prosecutor objected to bail explaining to the Court that the man had been one of the subjects of a surveillance exercise and was spotted in the same boat with the illegal drugs as it came to shore at Mon Repos.
The Captain of the boat reportedly escaped before the CANU agents reached the boat. A wanted bulletin has since been issued for his arrest.
Based on the statements, the Magistrate refused bail and remanded Baksh to jail until August 10 when the case will come up again.