It was Nomination Day today at the People's National Congress/Reform headquarters in Sophia as the party gears up for its Biennial Congress, which will take place in mid-August.
Party Chairman Basil Williams, Volda Lawrence and Joe Harmon are the three front runners for the position of Party Chairman. All three currently serve as Government Ministers in the coalition government.
The three have been traveling across the country to whip up support from party groups as they contest the key position.
The Chairman of the party is second only to the Party Leader.
According to the General Secretary, "the Chairman is the Chairman and all positions are important, whether it is the Leader or Chairman or Vice Chairman or Executive Member, because we make decisions based on the Constitution or a body".
For the post of Vice Chairperson, several nominations have been received, including from party members who live overseas, and many more nominations have been received for the other executive positions.
At the midday press conference, Ms. Ally explained that any party member could be nominated for any position as long as they are "fit and proper".
Questioned about whether the party has been doing enough to change the face of the executive so that it could mirror younger leaders, Ally reminded that the nomination process and the election process is open to anyone and the PNC welcomes any and everyone to join the party.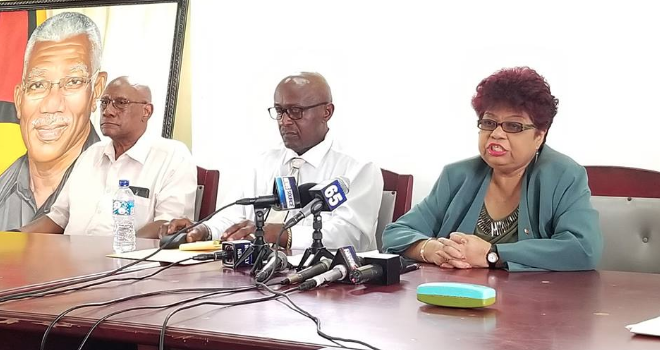 "We welcome new faces, We welcome younger faces. Anybody. We do not have a barrier on whether you are old, experienced, or young and new. Once you are a member of the party, you qualify".
The General Secretary said the full list of nominees should be known and will be available to the press by tomorrow.
President David Granger is the Leader of the People's National Congress. There is no challenge to his position.
Meanwhile, Ali also said that with Local Government Elections on the horizon, it party is already out in the fields with campaign work. She said while the party may not be keeping regular press conferences and press events, it is working across the country in preparation for the local government polls.