President David Granger will head into next week's PNC Reform Congress unchallenged for the leader of the party position.
This will be the first party congress being held since the PNC went into government as part of a coalition. The congress takes place on August 27 and 28.
At a press conference on Wednesday morning, PNC General Secretary Oscar Clarke announced that Granger is the only nominee for Leader of the Party. He has already accepted the nomination.
For the post of Chairman, current Vice Chairperson, Volda Lawrence and former Party Leader Robert Corbin have been nominated to challenge incumbent Chairman, Basil Williams for the spot. Corbin is unlikely to accept the nomination. He has maintained his decision to stay away from public political work. It is unclear whether Lawrence will accept the nomination.
Current Chairman, Basil Williams, who is also the Attorney General, is ready to continue on as the party's Chairman. At the press conference, he said he believes he has been doing a good job as party Chairman but would expect to be beaten at the polls if Corbin were to challenge him for the spot.
For the position of Vice Chairman, a number of persons have been nominated for the position including youth leaders, James Bond and Christopher Jones.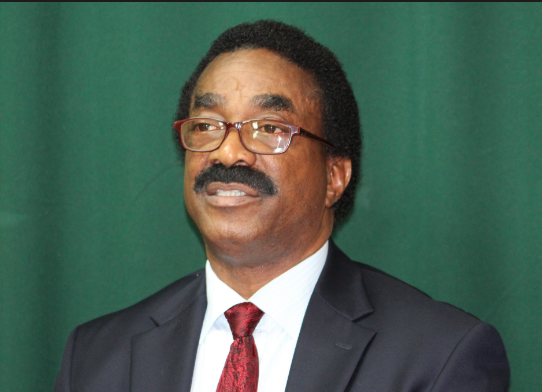 Williams said when the President speaks at the Congress, he will be doing so as Leader of the Party as well as President of Guyana, since his policies as party leader are the policies that the party has been pushing in government.
He noted that this will mark the first time in over twenty years that the Leader of the PNC is also the sitting President of the country.
"As the largest mass based Party in Guyana and the largest partner in the Coalition, APNU+AFC Administration, the People's National Congress Reform will lead and show leadership as we work towards achieving the goal of a Green Guyana.  At this our 19th Biennial Congress, over 500 Delegates and several hundred Observers from all ten administrative regions of the country; the North America Region of our Party; and the United Kingdom will be in attendance."
The PNC is expecting a smooth congress. Major construction and rehabilitation works are being carried out at the party's Congress Place headquarters, ahead of the Congress.