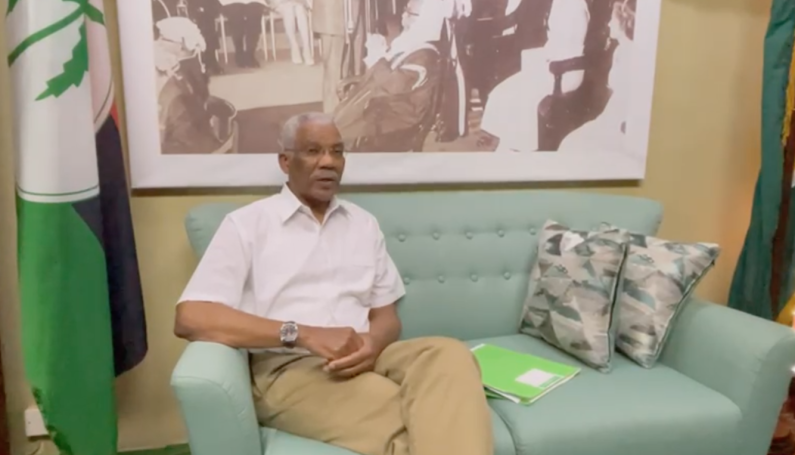 Leader of the People's National Congress Reform (PNCR) and former President David Granger has brushed aside claims that he is afraid of a challenge to his leadership of the party.
In an interview today, Mr. Granger said he has faced challenges to his leadership before and came out successful.
Some party members have been pushing for a date to be set for the party's congress and internal leadership elections.
Mr. Granger said the current spread of COVID-19 in the country is the reason why a date has not yet been set for Congress.
"What I can say about congress is that the only reason congress has not been held so far, is because of the pandemic and right now, there is a study going on and the Central Executive Commission will be soon to examine that study as to how soon it will be feasible to have congress given the Covid-19 pandemic."
He said the party will be going against its own regulations it made while it was in Government, should it host congress and flout Covid-19 guidelines.
"And there are legal sanctions to persons who assemble in defiance of those measures. So we are not living in a dream world, we are living in a real world, there are laws and we will comply with it, but at the same time we have a constitution, the PNC wants to have congress at the earliest possible time", the PNC Leader said.
Responding to a recent protest outside the party's headquarters by persons who claimed they were members, Granger cast doubt on whether the protesters were really from his party.
"There is no running away from the fact that we must have congress, the only reason we did not have congress last year 2020, which is two years after the last congress was held in 2018 was because of General Elections, and it was a decision of the Central Executive Committee to postpone congress", Mr. Granger recalled.
The PNC Reform Leader has not yet indicated whether he will running again for the leadership of the party, but he said he remains a servant of his party.
Two of the party's executive members, incumbent Chairperson Volda Lawrence and Former General Secretary Aubrey Norton are expected to contest the position for the Party Leader.
There are also reports that Opposition Leader Joe Harmon who was defeated by Lawrence at the last congress for the Chairperson's position, maybe considering a run for the position of party leader.