A businessman who is based in Lethem and was caught smuggling more than 40 cases of liquor from neighbouring Brazil has been arrested and will face charges soon.
In a statement last evening, the Customs Anti Narcotics Unit revealed that during a joint operation with the Guyana Revenue Authority in Lethem, the suspect, Lyndon Franklin was seen entering Guyana from Brazil in his lorry.
The man was followed by the team and was seen emptying the truck of the smuggled and undeclared goods at his yard.
The investigative team moved in and intercepted the items.
There was a standoff in the businessman's yard and CANU claims that during that standoff, the businessman released his dogs. One of the CANU ranks fired a shot as one of the dogs advanced towards him after repeatedly telling the businessman to lock up his dogs.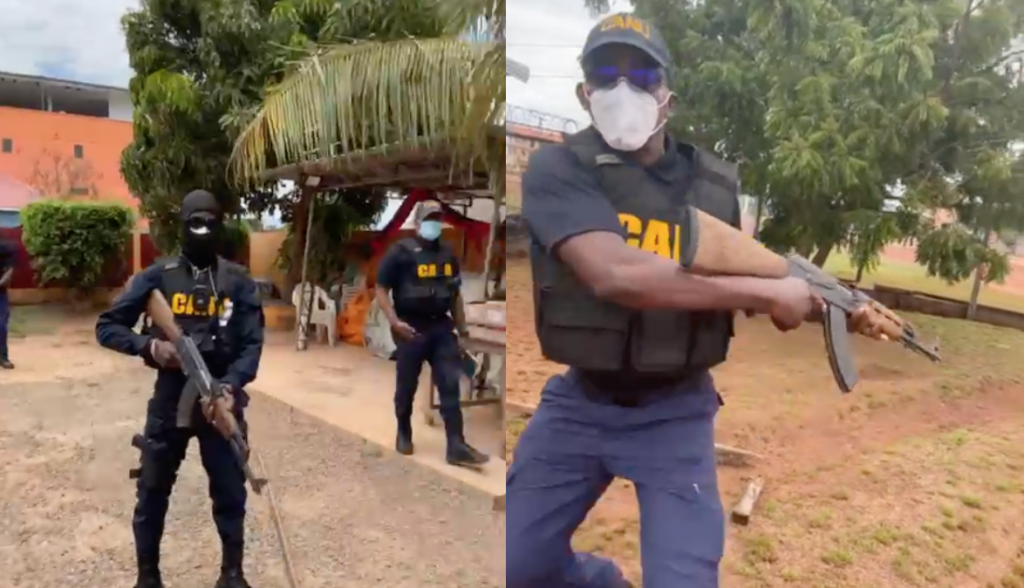 In a video posted by the suspected smuggler, a CANU officer could be seen using his gun to hit the man as he video recorded and cursed out the officer.
In another video recording of the incident, the businessman could also be seen hugging his small son as he armed himself with his phone and went close to the CANU officers to video record them during their operations.
CANU said the entire incident is being reviewed and it will address the need for further training of its ranks to withstand civilian agitation.