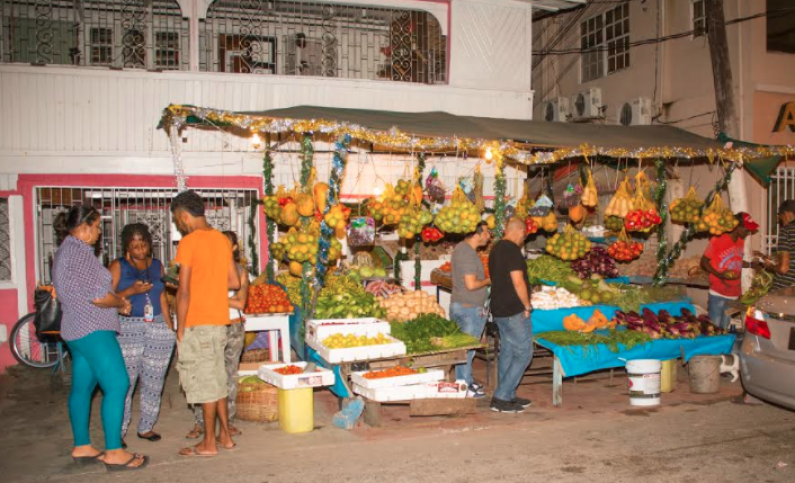 Two suspected bandits were on Tuesday afternoon caught by police after they allegedly robbed a fruit and vegetable stand on North Road, Bourda at approximately 5:30pm.
According to reports, the two young men went into Bharrat's Fresh Vegetables stand where one of them whipped out a gun and demanded a female worker to take off all her valuables. The men then went to the owner's wife, Deveeka Seenarine and attempted to forcefully take her apron which contained the day's earnings.
Another employee related that at this point, a Brazilian customer who was shopping asked the men why they would do something like that to the woman. It was then that the two suspects reportedly turned their attention to him and relived him of two rings and $100,000 in cash.
The employee said that the two men then ran out and headed up North Street where they had an accomplice waiting with a motorcycle bearing number plate CG 8631.
"The customer run behind them and shoot but he fall down and two of them run away. But then he get up and chase the other one and they run round Regent Street and when the reach back here police catch the man" the employee said.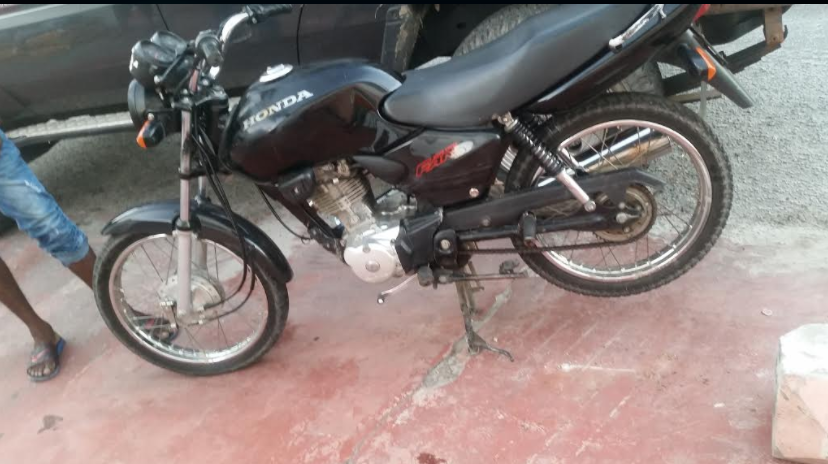 He added that not too long after police apprehended a second suspect on Robb Street and took the two men to Alberttown Police Station. He said that the third suspect managed to escape.
Meanwhile, Bharrat explained that this is the fourth time in two months his business has been robbed and the second time by these two individuals.
Having gone to the Alberttown Police Station to give a statement, the proprietor said that he positively identified the men and police was able to recover the apron they took from his wife. He said though that the valuables taken from the customer is believed to have been given to the third suspect who managed to escape, since those were not recovered.