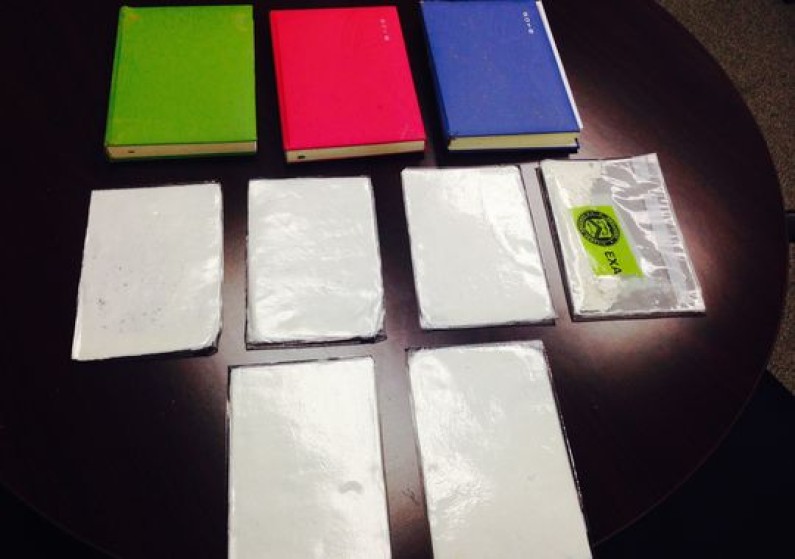 There appears to be new collusion at the Cheddi Jagan International Airport in the efforts of the drug lords to get cocaine out of Guyana.
Just days after a man from Guyana was busted at New York's JFK Airport with over 16 pounds of cocaine in rum bottles, two women who also travelled from Guyana on two separate flights were busted with cocaine upon their arrival in New York.
According to court documents seen by News Source, last Friday November 21, Guyanese Tricia Ann D'Aguiar arrived at the JFK Airport on a Caribbean Airlines flight and was pulled aside for questioning after she picked up a black and brown suitcase in the baggage claim area. The suitcase was already flagged after a drug sniffer dog at the airport had alerted agents to its contents.
The young woman was pulled aside and told investigators that the suitcase and all of its contents belonged to her and that she had packed it herself. During a search of the suitcase, the agents found a number of plastic bags containing a white powdery substance. The substance tested positive for cocaine. The total weight was just over 12 pounds.
During questioning by customs agents, D'Aguiar admitted that she knew that the suitcase contained the illegal substance and she said she was promised US$10,000 to take the drugs into the United States.
She said she was expected to meet with someone to pick the cocaine up. She was arrested and remains in custody.
One day later, on Saturday November 22, another woman from Guyana was busted with cocaine but her method of shipment involved literature.
According to US Court documents, Fredericka Latrice Coats arrived at the JFK Airport on a Caribbean Airlines flight and had four bags in her possession including a plastic bag which contained five hardcover books.
The woman was pulled aside for questioning and told the authorities that all of the bags belonged to her. During an examination of the bag with the books, the agents found a white powdery substance which tested positive for cocaine hidden between the chapters of the five books.
The total weight of the cocaine found in the books was just over 5 pounds. The woman who said she is also known as "Novia Gray" and "X Ali Aminah" was arrested and charges were filed against her.
The two weekend drug busts have raised new questions about the security situation at the Cheddi Jagan Airport. In the cases with the women and the case with the man with the cocaine in rum bottles, the drugs were not stashed in any false bottom of the suitcase but rather in what appeared to be in plain sight.
The Customs Anti Narcotics Unit and Police Narcotics which both operate at the Airport are expected to launch their own investigations.
(FILE PHOTO)
Filed: 25th November, 2014