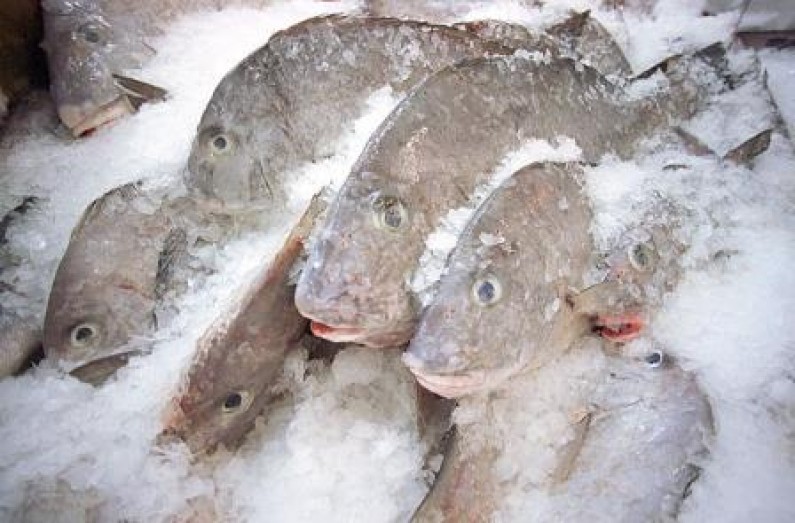 There appears to be no giving up the fight by drug pushers in Guyana to get the cocaine out of the country, and they appear to be doing so by any means necessary.
Agents of the Customs Anti Narcotics  Unit on Wednesday afternoon arrested a U.S citizen at the Cheddi Jagan International Airport after a large quantity of cocaine was found in frozen fish which was in her suitcases. Over 6 pounds of the illegal substance was found.
The woman, whose name has not been released, was an outgoing passenger on a New York  bound Caribbean Airlines flight when the drug enforcement agents noticed that there was something fishy about her suitcases. Additional checks were made and during the examinations, agents sifted through the quantity of frozen fish in the suitcases and cocaine was found stashed in the fish.
She was immediately arrested and taken to the headquarters of CANU where she was being grilled late Wednesday afternoon.
(File Photo)