The United Nations Children Fund (UNICEF) in Guyana and the Rights of the Child Commission plan to work together to see the operationalization a Youth Court in Guyana.
UNICEF Representative Ms. Sylvie Fouet said the move to establish the Court, which is being spearheaded by the Chancellor of the Judiciary Justice Yonnette Cummings Edwards, will address many of the issues that continue to beset children who come into contact with the law.
She believes it will lend positively to the fast-tracking of cases involving children and reduce instances of children being on remand for long periods.
Fouet said there is no absence of willingness on the part of Guyanese authorities to establish the Youth Court with hopes that it could become functional before the last quarter of this year.
"There is a proposal conversation," she said, pointing to ongoing talks between Office of the Chancellor and UNICEF.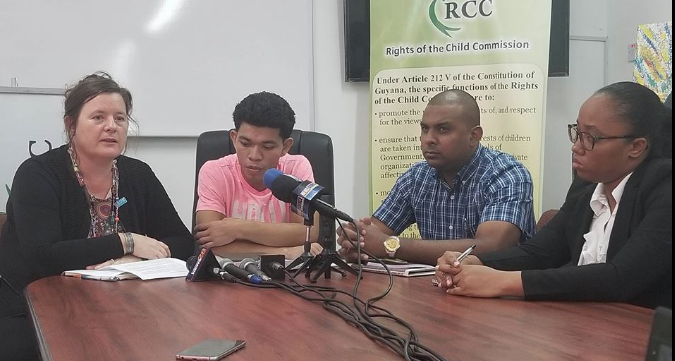 But Fouet said the Court alone is not enough, pointing out that what will also be needed are dedicated persons with the skill to deal with child-related cases.
"We need the building but more importantly we need the people to make it happen."
The move to endorse the Youth Court came one day after now 19-year-old Ian Henry was freed of a murder charge that never went to trial after having his case drag on for six years.
He was released after the Office of the Director of Public Prosecutions made a decision to drop the charge against the youth and discontinue the case.
That result came after representation from the Rights of the Child Commission, the Legal Aid Clinic, and UNICEF.
The three entities say they are working to ensure that other children charged with murder are afforded legal representation.