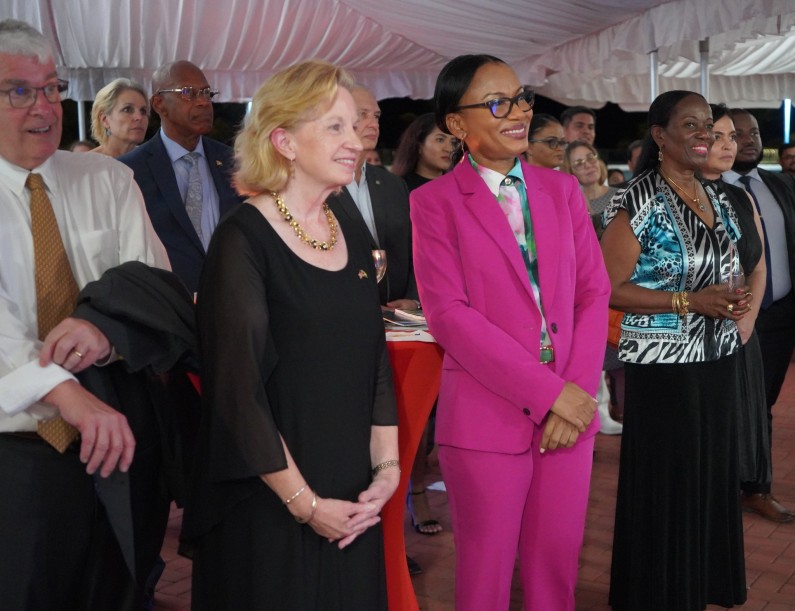 With visitor arrival numbers increasing by more than 100% during the first five months of 2022, U.S Ambassador to Guyana Sarah-Ann Lynch believes Guyana can do more to capitalize on the US$9 trillion global Tourism Industry.
She said there is a need for a modernized tourism sector in Guyana.
Guyana joined the rest of the international community today in celebrating World Tourism Day. The US Ambassador hosted a reception last evening to mark the day and challenged leaders and key stakeholders in the local tourism Industry to consider how they could bring even more development to the sector at a time when thousands of business visitors are coming to Guyana.
In keeping with this year's theme, Ambassador Lynch urged the industry leaders to 'Rethink Tourism,' as she made a case for there to be greater online access to products and information, lower prices for excursions, and easier payment systems. 
"Could airlines flying to Kaieteur Falls offer online booking? Could airlines work together to fill planes to ensure individuals or small groups are also able to see the majesty of Kaieteur Falls?  Is there a way for costs to become more affordable to ensure as many Guyanese as possible can enjoy this jaw dropping and stunning experience? How about online booking for restaurants, tourism services and events? Tickets to everything from concerts to – yes – cricket matches – could be offered online," Ambassador Lynch said.
She repeatedly called for a better marketing plan with a modern system.
She added: "Many tourists note that the only way to book things in Guyana is via WhatsApp, and to find the right WhatsApp is not easy.  Perhaps even ferry slots for cars could be booked in advance, allowing for more reliable transportation and vacation planning.  Tourists have also recommended that lodges detail clear prices for services, including side tours and food.  These ideas for modernization wouldn't just benefit foreign tourists, they would directly benefit Guyanese."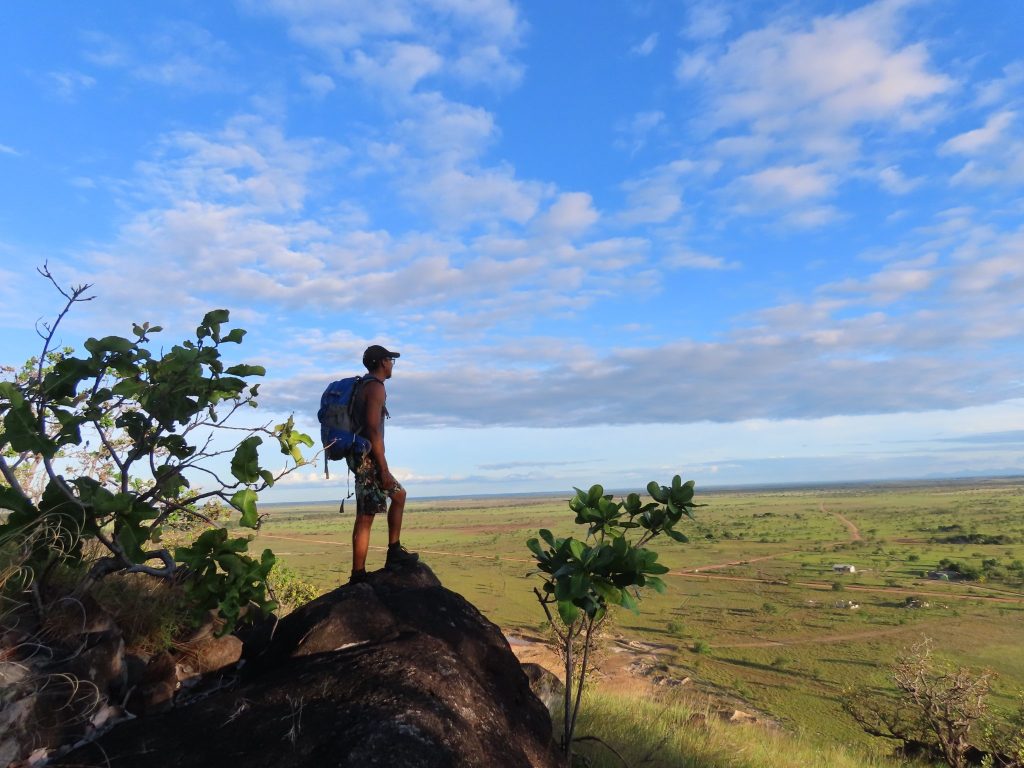 The U.S Ambassador also recommended greater use of online payment platforms, credit cards and even mobile money.
She also underscored the need to improve the safety standards at tourist sites and in vehicles, and also improvements in the area of waste disposal.
The U.S Ambassador said she is cognizant of the challenges posed during the two-year long COVID-19 pandemic, and is pleased to know that many local operators confronted those challenges by rethinking the way they did business.
"You had to make major changes to your operations in order to stay in business.  Sadly, many restaurants, guest houses, and shops did not make it.  When I look around this patio tonight, I see the faces of so many hard-working people who did make it, but I know that many of you struggled during the last two years.  It was your creativity, your initiative and your drive that allowed you to adapt and survive," she said.
Meanwhile, Minister of Tourism, Industry and Commerce, Oneidge Waldron, in her address said tourism is among sectors that have a strategic focus which is aimed at diversifying the economy.
This year's theme – 'Rethinking Tourism,' she said, provides another opportunity for the Government to re-evaluate the sector in light of the COVID-19 pandemic, which undoubtedly had a massive impact on the global industry.
"In terms of these emerging concepts, what the COVID pandemic did, was first and foremost to impose a practical necessity for us to implement certain measures which turned out to have the effect of serving as proof as to what was possible. These measures included limiting numbers, operating in open spaces and moving services online to reduce interpersonal contact among others," she explained.
The Tourism Minister said the pandemic served as a major enabler and driver of change.
"Many of our core eco-tourism offerings take place in the open spaces that are envisioned in the 're-thinking.' The new emphasis on rural development is well exemplified by our community-based tourism. Most importantly, the targeting of broad-based benefit is reflected in our active development of tourism events to benefit all segments of the business landscape from the large firm to the micro-enterprise to the individual sole proprietor," Minister Walrond said.
The Tourism Minister said the Government will continuously strive to improve the country's tourism product both at the regional and national level.
Minister Waldron noted that the current Cricket Carnival which has attracted lots of visitors is just one of the many mega events that the Government intends to bring to Guyana to drive the tourism industry.