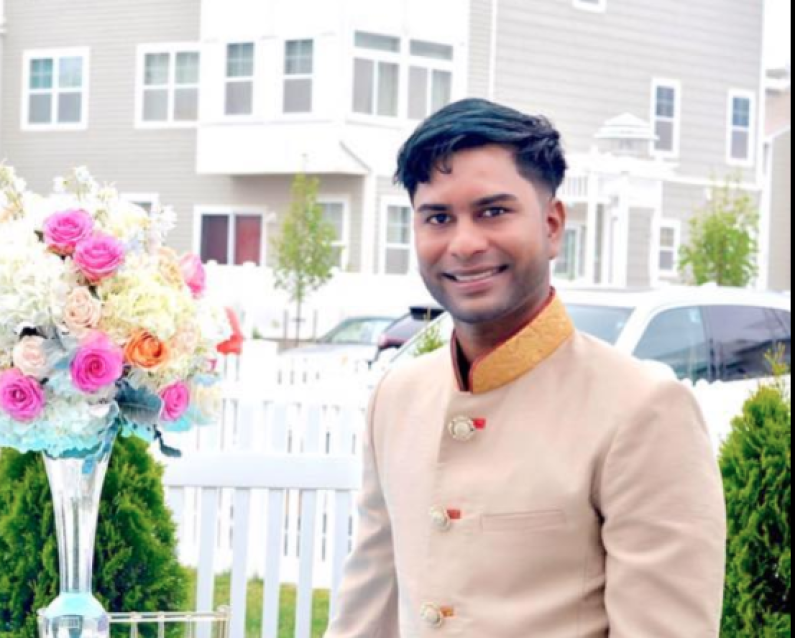 A US Court has ordered the extradition of Guyanese murder accused, Marcus Bisram, to face murder charges here in Guyana.
In a ruling yesterday in New York, US Judge, Peggy Kuo ordered that Bisram be committed to the custody of US Marshalls to await extradition to Guyana.
Bisram had been fighting the Guyana extradition request.
A few months ago, he was charged in his absence, with the murder of Berbice carpenter, Faiyaz Narinedatt. Five other persons here are already facing charges in connection with the same murder.
It is alleged that Bisram ordered the man's murder after the man rejected his sexual advances.
The young carpenter was beaten to an unconscious state and then placed on the roadway where he was repeatedly ran over by a car.
Bisram hurried away from Guyana just after the murder and after charges were filed in the case, he went into hiding in the US.
He was eventually arrested by US authorities following an international wanted bulletin and moves were quickly made to seek his extradition.
His local attorneys here in Guyana have been attempting to get the court to dismiss the charges against him.
The court has not ruled in that matter, and that allowed for the extradition request to continue and be granted.