On the eve of the Chief Elections Officer's submission of his final report for the declaration of results, PPP Executive Member and Candidate, Anil Nandlall believes that the Chief Elections Officer has no choice but to follow the laws and present the certified votes from the recount as requested by the GECOM Chairperson.
In an interview with News Source, Mr. Nandlall said he totally disagrees with the position of APNU+AFC Executive Joe Harmon who believes that the valid votes cannot include those from ballot boxes with alleged anomalies.
Nandlall explained that the law is clear on what is considered a valid vote.
He said "once a ballot, the paper is authentic and it is duly authorized and has the six digit stamp and it contains a mark of the elector which is clear on that piece of that paper close to the symbol to the symbol of a political party, that vote is a presumptively a valid vote, and the only tribunal authorized by law to question the validity of such a document is the High Court by way of an election petition and that is why the Chairperson at the beginning of the recount exercise said every vote cast in the ballot box will be counted".
The People's Progressive Party has repeatedly said that the Guyana Elections Commission is not a court of law and therefore it has no jurisdiction to hear and determine allegations of irregularities. The GECOM Chair agreed with that position in her statement to the media yesterday.
Mr. Nandlall said the GECOM Chairperson has been clear in her request of the Chief Elections Officer and the Chief Elections Officer is now expected to present his report based on the tabulated figures from the vote recount.
He said the only thing left now for Mr. Lowenfield to do is to calculate the seats in parliament for the contesting parties.
"All Mr. Lowenfield now has to do is by using those tabulated figures, he now has to calculate the number of seats to be allocated to each party based on the number of votes that they have received", Nandlall said.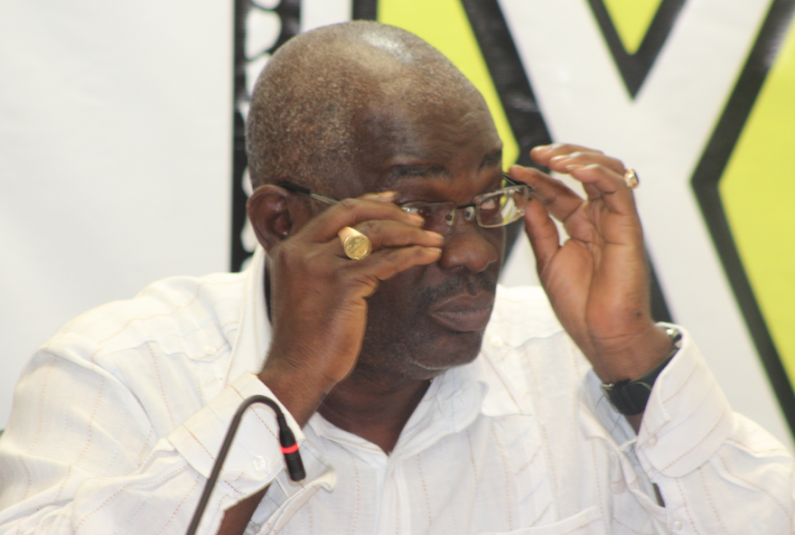 The former Attorney General said the Chief Election Officer, being subject to the Commission, can neither defy, nor act outside of the law in keeping with the report requested by the Chairperson of the Guyana Elections Commission.
Mr. Lowenfield is expected to hand in his report by 1pm on Thursday and that will pave the way for the official declaration and the swearing in of the President.