The Government of Venezuela has rejected President Irfaan Ali's account of the border controversy as 'misrepresentations' and has now issued a call on Guyana to abandon its case from the International Court of Justice.
In a release one day after President Ali addressed the UN General Assembly and raised the ongoing Venezuelan claim, the Nicholas Maduro government in Caracas accused the oil companies exploring offshore Guyana of derailing the ties between Guyana and Venezuela.
"Let us not forget that this dispute represents the sad colonial heritage of the United Kingdom to this young nation from the process of decolonization of the sixties and, like it or not, it must be resolved in a peaceful, friendly and mutually acceptable way for both parties, as establishes the Geneva Agreement in its Preamble, the purpose of which is to achieve a practical and satisfactory settlement of the territorial dispute," the Venezuelan Government said.
Guyana's position is that the dispute was settled way back in 1899.
Although Venezuela said it is committed to having the matter resolved in the best interest of both countries, it continues to lay claim to Guyana's Essequibo region.
In its latest statement, the Venezuelan government said the will of the Venezuelan people is firm and it will not abdicate its territorial claim.
"The Bolivarian Republic of Venezuela will always assert its legitimate rights over the territory of Guayana Esequiba, through direct negotiations as established in the Geneva Agreement and in the spirit of peace that guides our diplomacy," The Venezuelan government said.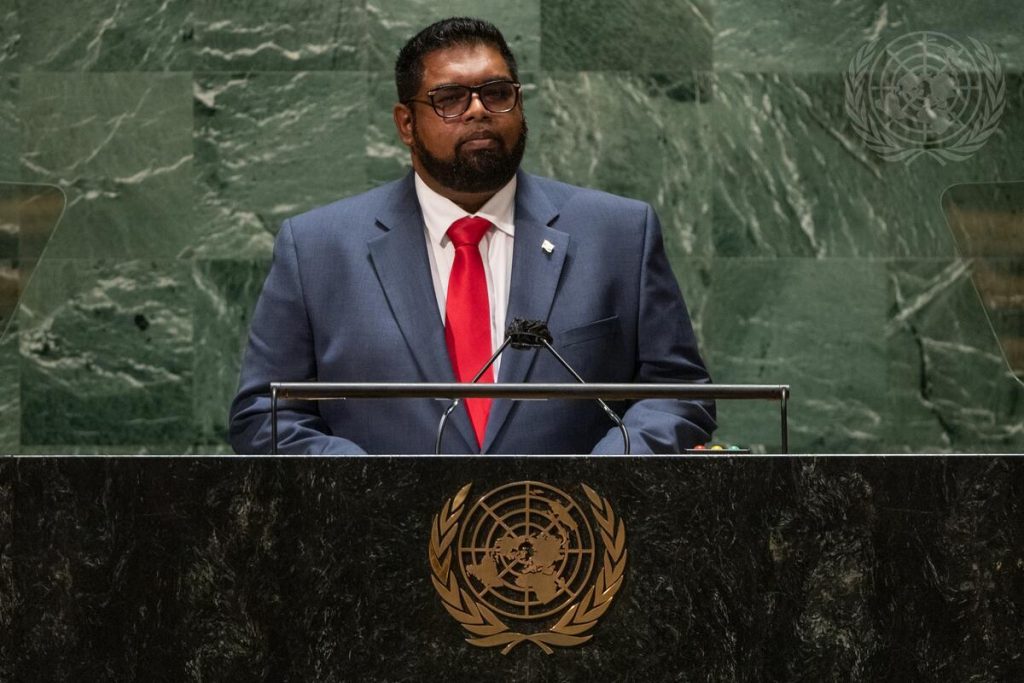 The Venezuelan government has accused President Ali of having a victimizing posture and further accuses him of attacking the Geneva Agreement.
"The Bolivarian Republic of Venezuela must emphasize that in various communiqués, notes and communications delivered to the Cooperative Republic of Guyana and to the UN Secretary General, it has insisted on continuing the negotiations as broadly as possible. Venezuela urges Guyana to abandon the unilateral path of the International Court of Justice, which is contrary to the spirit and nature of the 1966 Geneva Agreement, the only valid legal instrument to settle this controversy," the Venezuelan government noted.
Guyana is currently before the International Court of Justice seeking a final and binding judgment from the Court that the 1899 Arbitral Award, which established the location of the land boundary between then-British Guiana and Venezuela, remains valid and binding, and that Guyana's Essequibo region belongs to Guyana, and not Venezuela.
Venezuela has been fighting off the case before the ICJ and has not been participating in the matter, claiming that the Court does not have jurisdiction.
In a ruling last year, the Court established that it does have jurisdiction to hear and determine the matter.