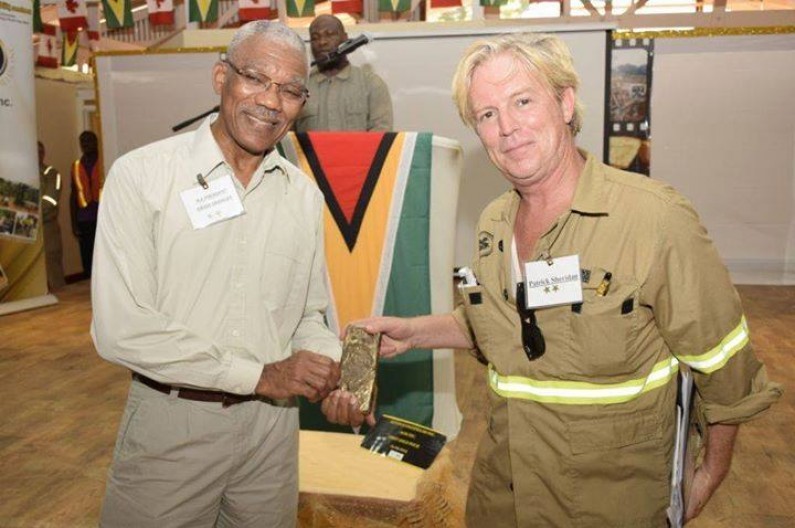 Even as neighbouring Venezuela has been appealing to the United Nations to find a solution to the border controversy with Guyana, the country is now objecting to a large gold mining operation within Guyana's borders.
President David Granger told the Parliament today that Venezuela's Ambassador to Ottawa sent a letter, dated 13th October, to the Chief Executive Officer of Guyana Goldfields Inc., which operates mines at Aurora in Guyana's Cuyuni-Mazaruni Region, warning the company about the gold mine operations in Guyana
The letter warned, that the opening of the gold mine would be"infringing on the territorial sovereignty of Venezuela and committing unlawful actions which could incur legal consequences. As such, you are hereby fully given notice of the respective legal actions that could herein occur."
 President Granger said "the Ottawa letter reflects the approach adopted by the late President Hugo Chávez Frias during his state visit to Guyana in February 2004 when he told the press plainly that his administration would have no objection to everyday infrastructure works such as roads, water and electricity that directly enhance the lives of residents but strategically sensitive projects – including major offshore oil exploration ventures, mineral exploration or the involvement of foreign governments – were another matter.
"The 'Chávez doctrine,' in short, meant that Venezuela demanded a role in determining the developmental destiny of Guyana's Essequibo. Another impudent example of that 'doctrine' was President Chávez's opposition to the proposed satellite project in the Barima-Waini Region in 2000. Chávez at that time intervened to undermine the agreement between the Government of Guyana and Beal Aerospace Technologies Inc., which aimed at establishing a satellite launch station in the Barima-Waini Region", Granger said.
He noted that Guyana has always acted respectfully when it comes to the border issues but the country will continue to defend the integrity of its borders.
Guyana Goldfields operates one of the largest gold operations in Guyana and has provided jobs for hundreds of Guyanese nationals. The company recently started full operations in gold production.