A 20-year-old Venezuelan woman died on the spot when the car she was in slammed into a power pole at Stewartville on the West Coast of Demerara.
The dead woman has been identified as Julie Alejandro Brazen. Five other persons including four other Venezuelan women and the driver from Buxton are hospitalised with serious injuries.
The five Venezuelan women all live in the Stewartville community, according to a Police report.
The accident occurred at around 2:30 this afternoon.
The driver of the car, Anthony Ralph, was reportedly speeding when he lost control of the vehicle and slammed into a power pole, splitting the car into two.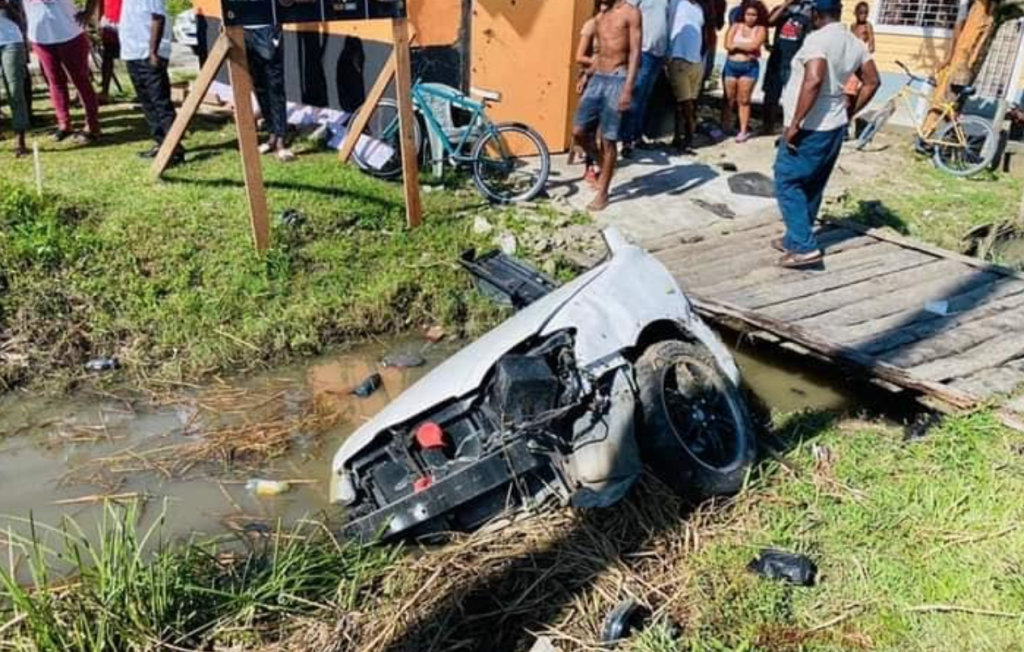 A surveillance video recording of the accident from a nearby business, showed the car swaying from side to side at a fast rate before hitting the pole.
Persons in the area rushed to the scene and pulled the injured from the wreckage. They were all rushed to the hospital where the 20-year-old woman was officially declared dead.