Hours after the Clerk of the National Assembly released US Embassy documents which showed that Tourism Minister Oneidge Walrond was still a US Citizen when she was sworn in as a Member of Parliament, Vice President Bharrat Jagdeo rushed to her defence.
During a press conference, Mr. Jagdeo said the Minister never misled the country like others did in the past when they sat in the National Assembly as dual citizens knowing that it was unconstitutional. He said the Minister began the process of renunciation but according to him, it was completed late.
"She approached the Americans prior to that date and secondly she never signed no declaration form. She didn't mislead the country like every person did in the past and then they were found to be illegal in the National Assembly when they signed that declaration form", the Vice President said.
Vice President Jagdeo also said the Minister gave up her US citizenship to serve the people of Guyana and she should be respected for that move.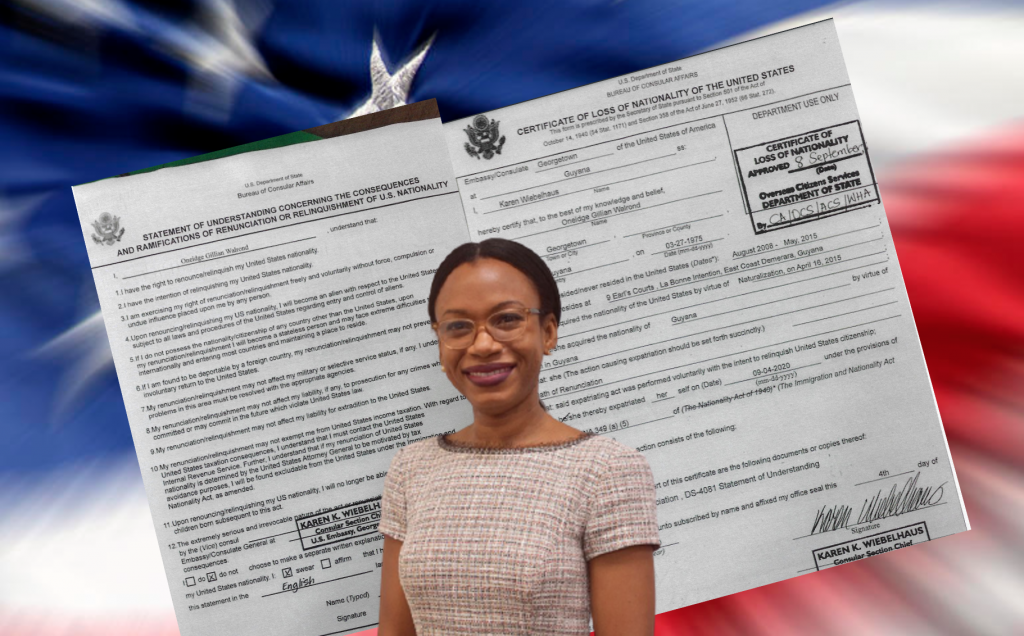 He added that there are many other issues in Guyana that deserve more attention.
The Opposition APNU+AFC is planning to move to the Courts over the Minister continuing to sit as a Member of Parliament when it has now been proven that when she was sworn in she was still a US Citizen.
The Opposition believes the Minister and the Speaker of the National Assembly should both face fraud charges over the issue.
Guyana's High Court ruled last year that the Constitution is clear when it comes to the holder of dual citizenship not being able to sit in the National Assembly.
In a statement just over a week ago, the Minister stated that she began her application process for renunciation of her American citizenship in August just after she was sworn in as a Minister. She claimed that by the time she was sworn in as a Member of Parliament, she had already renounced her US Citizenship.
The US Embassy documents provided by the Minister herself to the Parliament states otherwise. The documents indicate that she took the oath to renounce her US Citizenship three days after she was sworn in as a Member of Parliament.