As Guyana aims to play an important role in fostering food security in the Caribbean, President Irfaan Ali said his government is positioning the Essequibo island of Wakenaam to become an important agricultural hub as it pours billions of dollars into the island.
The President made the disclosure as he commissioned a $50M water distribution system in Noitgedacht, Wakenaam on Monday.
He said the multimillion-dollar infrastructural project, which will see some 3,400 residents from across Wakenaam receiving a 24-hour supply of water, must not be viewed in isolation.
"We see Wakenaam as an important island that will play a critical part in the development of our food production system for the Caribbean. Therefore, we cannot look at the infrastructure investment and development in isolation of the macro plan. So, this water facility here, this new well, must be linked to something bigger," President Ali said.
CARICOM has committed to reduce its large food import bill by 25% by 2025, and President Ali said in other for Guyana to play its part it must improve its productive capacity, increase its efficiency and reduce the high cost of production.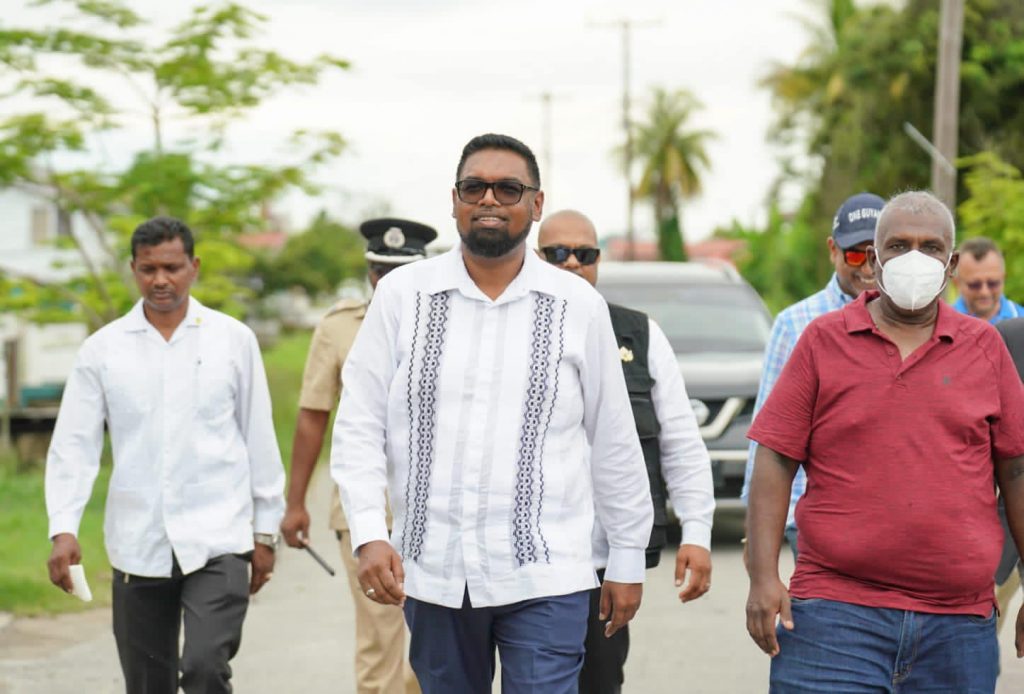 The President said for those reasons, it will continue to enhance infrastructures across the country while implementing the requisite standards and regulations needed to adequately tap into the regional market.
He said since taking office in 2020, the government has invested heavily in Wakenaam in the areas of Draining and Irrigation, Agriculture, Road, Education, Security and Water among other important areas.
Moving ahead, the Government intends to construct a US$2.3M solar power system and a water treatment system estimated at US$6.3M in Wakenaam.
"So, we are planning [to construct] a 750-kilowatt solar powered system for this island. This system will start within two months hopefully; this system will cost about US$2.3M that is about 460M Guyana Dollars," President Ali disclosed.
The US$6.3M water treatment plant will be executed under the Guyana Water Incorporated's (GWI's)s coastal water treatment infrastructure programme for which the government intends to spend some $25B.
Additionally, President Ali said within the next three years, Government will complete the rehabilitation of Wakenaam's road network. "These are the investments that will transform lives, these are investments that will improve your quality of life," the President told the residents.
Housing and Water Minister, Collin Croal said the well, which was in a deplorable state, was out of service for a number of years.