Vice Chancellor of the University of Guyana, Dr.  Ivelaw Griffith believes there are hard realities to be faced and tough decisions that will have to be made in order to get the University to where it should be.
The University's Council will meet before the end of this month to decide upon several key aspects of the Vice Chancellor's forward-looking plans for the institution's resurgence, but Professor Griffith is already cautioning that the decisions would be difficult and necessary.
"If we don't face it, we can't fix it. I am in the business of facing and fixing. I have been here for only eight months and there is a lot of that to do. We have to keep focused on the work to benefit our students and our staff," he said.
Professor Griffith has given some insight into the matters to be discussed at the March 30th meeting among which is the multi-year pay hike aimed at addressing some of the long standing insufficiencies plaguing faculty, staff and students.
"The fact of the matter is that UG has been unable to attract and the desired complement of qualified staff because of salaries that are not competitive. The staff deserves better and the students deserve better.  We have to do something about that and we have to do something now," Professor Griffith said.
Historical UG has suffered tremendous budgetary shortfalls and in order to correct this several revenue earning measures are being proposed to Council by the new administration.
These include bringing UG's tuition closer to the cost of its delivery over a period of years, introducing several sought-after and critical higher education programmes such as the Masters in psychology, Masters in Visual Communication and Masters in Agro business, training in Oil and Gas, as well as bringing online several revenue generating ventures.
Another proposed revenue earner is the development and re-purposing of the University's Pere Street location, whose project name is UG-IN. Phase one is set to be completed by the end of 2017.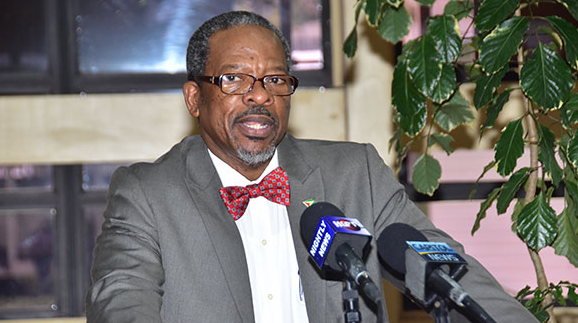 Several developments are also expected to be housed at The Turkeyen and Tain Campuses, including a student directed multi-purpose students centre is also in the design phase which will be completed by October 2017, and student faculty housing on donated property in Berbice.
In addition, students and staff of The University have seen improved internet capacity, a fiber optic link between the University's campuses at Tain, Turkeyen and Johns and the hiring of several better qualified staff in priority areas.