The man accused of beating his wife to death in their Crane, West Coast Demerara home and leaving her body in the house to rot, was charged and remanded to jail today for the murder.
The accused, 40-year-old Clarence Farley was arrested last Thursday night while hiding out at a Berbice Hotel, almost a week after his wife's decomposing body was found in their home.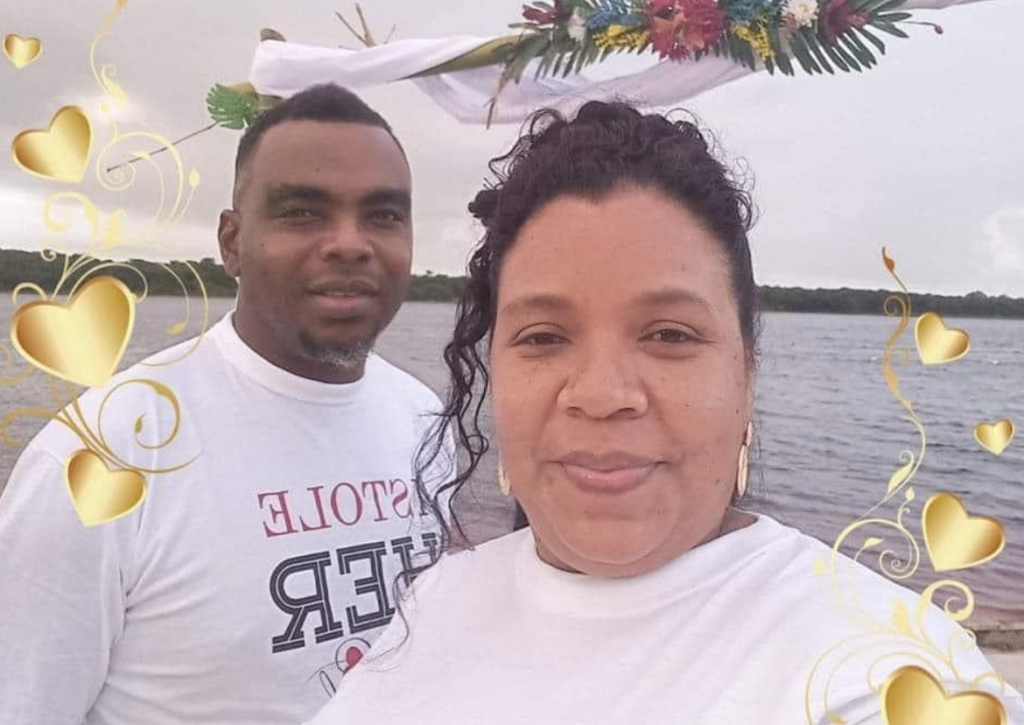 In Court today, he was not required to enter a plea to the indictable murder charge related to the death of his wife, High School teacher, Omega Ault.
A post-mortem examination found that the woman died from blunt trauma and brain hemorrhage. Police believe she was beaten to death.
Farley went on the run two Mondays ago after taking the couple's toddler to the home of his wife's sister.
Family members became suspicious when the teacher never called to check up on her daughter, then she could not be reached. Eventually, one of her brothers visited the house and broke through the door, and came into contact with his sister's body in a decomposing state.
The 39-year-old woman who spent several years as a senior home economics teacher was laid to rest last Wednesday.