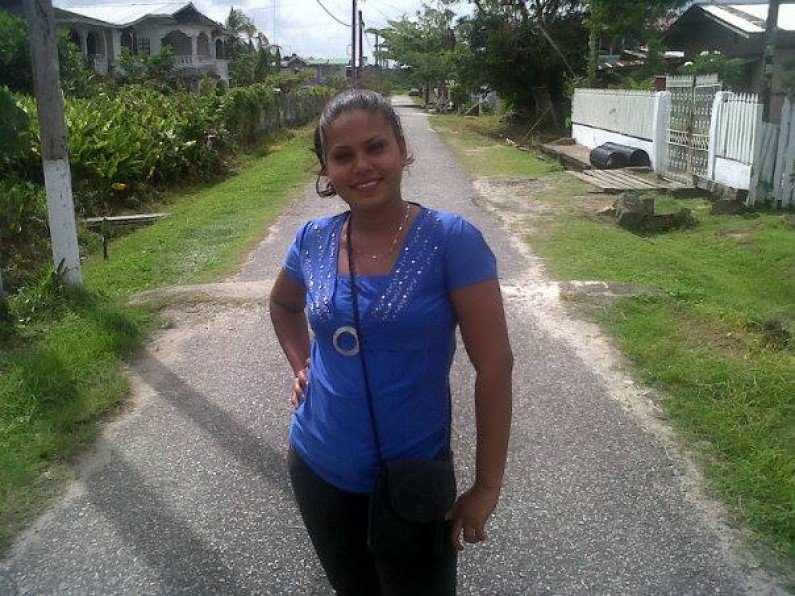 A Friendship, East Bank Demerara woman was found dead early on Tuesday morning at the bottom of her stairs with her head in a bucket. She has been identified as 25-year-old Shelly Persaud.
Investigators have taken the woman's husband into custody as they continued their probe of the death. The woman's husband claims that he and his wife had a heated argument late on Monday night and she stormed out of the house and it was not until this morning that he noticed that she never returned home and when he checked he found her body at the bottom of the stairs, kneeling over with her head in a bucket which contained water.
News Source understands that the woman's body has several marks of violence especially around her neck. Investigators believe that she may have been strangled and later placed in the position over the bucket. There are also reports that the husband is nursing a bite mark to one of his hands and investigators believe it may have come from his wife.
The police  probe is continuing as the husband remains in custody. The woman has left to mourn three young daughters.
Friends of the dead woman have told News Source that she complained often about her husband's behaviour towards her especially when he drinks alcohol. Her last post on Facebook was a poster which read "You can't keep hurting a person and expect them to keep loving you". That post was made moments before she was found dead.