Longtime Political Activist and Executive Member of the Working People's Alliance (WPA), Tucama Ogunseye turned himself over to the police this morning.
He was accompanied by Attorneys Nigel Hughes and Darren Wade.
His surrender to law enforcement came one day after a wanted bulletin was issued for his arrest in connection with allegations of exciting hostility on the grounds of race.
Before stepping into the headquarters of the Criminal Investigations Department (CID), Mr Ogunseye told reporters that it is clear that the Government is threatened by the WPA's call for a day of resistance.
"The Government is clearly upset and afraid of the WPA's call for African uprising on the 12th [June] and Guyanese resistance," he said while standing on Vlissengen Road, a stone throw away from CID.
Mr Ogunseye came under widespread government criticism over statements he made about the need for a national resistance to the government that should involve the joint services.
Last Tuesday, the political activist said he was ready to defend his position in the Courts. He said he will continue to hold on to that position.
"This struggle is a struggle for the African dignity and the dignity of working people of all races. These bullies that have evolved with political power in the country seems to have no sense of political decency, and they are trying to crush the will of the Guyanese people. And I see myself, and the WPA, see ourselves as defending the dignity of the country and defending the legacy of Walter Rodney and regardless of what they throw at me, I am prepared to fight back," he said.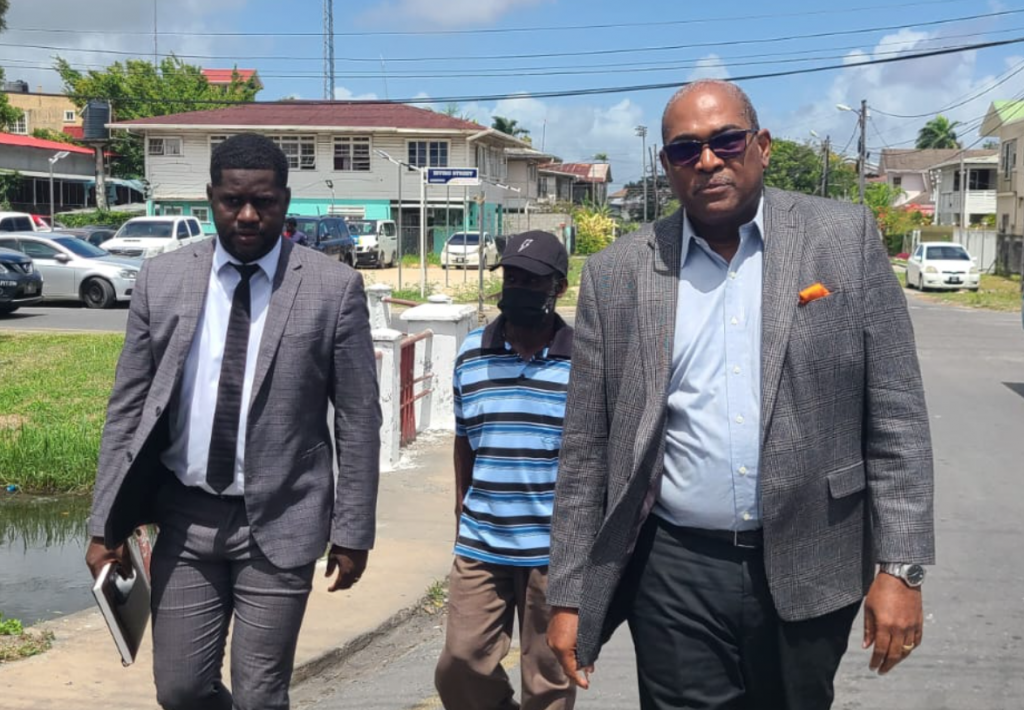 Attorney-at-Law Nigel Hughes said he will be closely monitoring the situation.
"There are one or two options – one is, they detain him and keep him for the full 72 hours until Monday and then file the charges, and the other option is, they already have the charges prepared, and we go from there to the court. Those for me are the two possibilities," he told reporters.
He said Ogunseye should be granted bail over the allegations.
"We know the history of the Guyana Police Force does indicate that they will not grant him bail. The question of bail in the Magistrates' Court is another matter, that is also subject to what charges are filed. The only, charge which is not bailable would-be treason, the rest all bailable offences," he explained.
Mr Hughes has advised his client to maintain his silence now that the matter is under investigation by the police.
During previous appearances, the WPA Chairman said he stands by his position and the statements he made. His party also said it will remain supportive of him. (Svetlana Marshall)