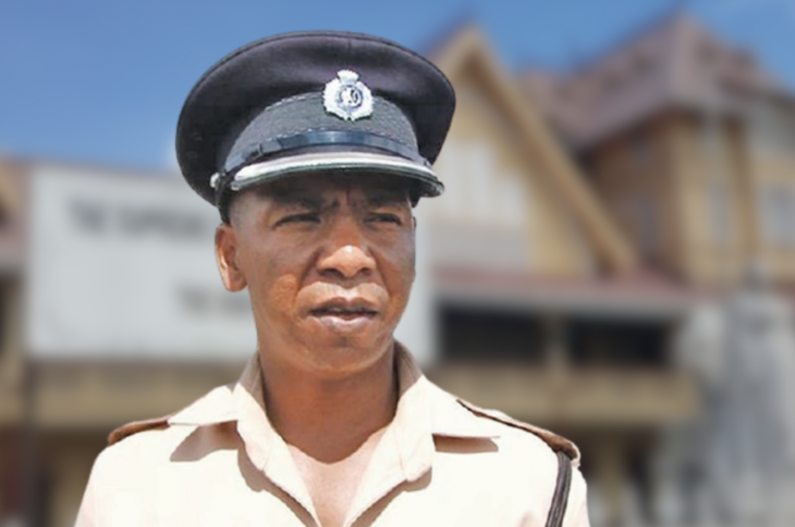 In an unprecedented move, the recently promoted Assistant Commissioner of Police who is also the Chairman of the Police Officer's Association, Calvin Brutus has slammed the Court's actions that seek to challenge the Police Service Commission and its work.
Former Chairman of the Police Service Commission, Paul Slowe last week moved to the Court to block the new PSC from going ahead with the promotion until the Court rules on a case involving the President's suspension of the last PSC.
But the Police and the new PSC went ahead with the surprise promotions over the weekend.
In a missive released by the Police Force, Assistant Police Commissioner Brutus said while every person alleging injustice can seek recourse, the move to block the police promotion is "dubious and mischievous".
Last year, it was the same Brutus who approached the Court to block Police promotions after he got word that he was not on the promotions list under the last Police Service Commission. His matter was thrown out by the Court.
In his statement last evening, Mr. Brutus said the Acting Commissioner and the Police Service Commission acted properly when they promoted the ranks last week.
He took a jab at the former PSC noting that there was a perception of bias and the morale of members of the force was at an all-time low during the last Police Service Commission.
"Hypothetically, should such litigation(s) materialize and be successful, the resultant consequence will invariably be the annulment of the promotions between the Assistant Commissioner to Inspector brackets which amounts to two hundred and fifty-five (255) members of the Force. This will reverberate to the recently promoted four hundred and fifty-five (455) junior ranks because approximately half of the vacancies for sergeants to Lance Corporals were created in the wake of senior promotions," Brutus noted.
Brutus contends that rescinding senior promotions would erase those vacancies and send shockwaves across the force.
"It is the candid view that any person(s) that undertake such an unnecessary and hazardous endeavor is certainly mischievous, void of consciousness, empathy for law enforcement officials, fellow citizens and lack any semblance of Nationhood. Moreover, members of the Force are cognizant of the minuscule portion of society that is pontificating and insinuating sinister intentions. Nevertheless, should such litigation materialise it would not succeed due to the lack of legal foundation, public policy considerations, and the negative implication for public security in Guyana," Brutus posited.
Attorney At-Law Selwyn Pieters has written to the Chief Justice requesting that the matters be heard urgently.
Brutus said the Guyana Police Officers' Association will be promptly making an application to join the litigation in the Court to represent the interest of the promoted ranks.
He said the Force will explore all avenues to ensure the status-quo remains.