Outlandish social media commentator, Mikhail Rodrigues aka Guyanese Critic has offered an on-camera apology to the Christian and Afro-Guyanese communities over his hate-filled racist Facebook rant that triggered protests and calls to "cancel critic".
In a four-minute video recording released by the Ethnic Relations Commission, Rodrigues explained that he has chosen to apologise following his meeting with the ERC and after receiving several calls and messages from persons who were offended by his racist statements.
"I will not give any credence to my action or try to explain the context at this time based on advice on persons who are obviously more learned than I am. I Mikhail Rodrigues has chosen to apologise and I think it is fair moving on from here to use that platform to foster better relations between all Guyanese…Again I apologise for my utterances and for the pain and anguish caused", Rodrigues said.
He was called before the Ethnic Relations Commission after it received a flood of complaints about his racist and distasteful comments against Afro Guyanese and members of the Christian community.
In a press release, the Ethnic Relations Commission said the statements made by the Guyanese Critic were viewed as insensitive, unethical and anti- Guyanese and caused outrage among the Christian and Black communities.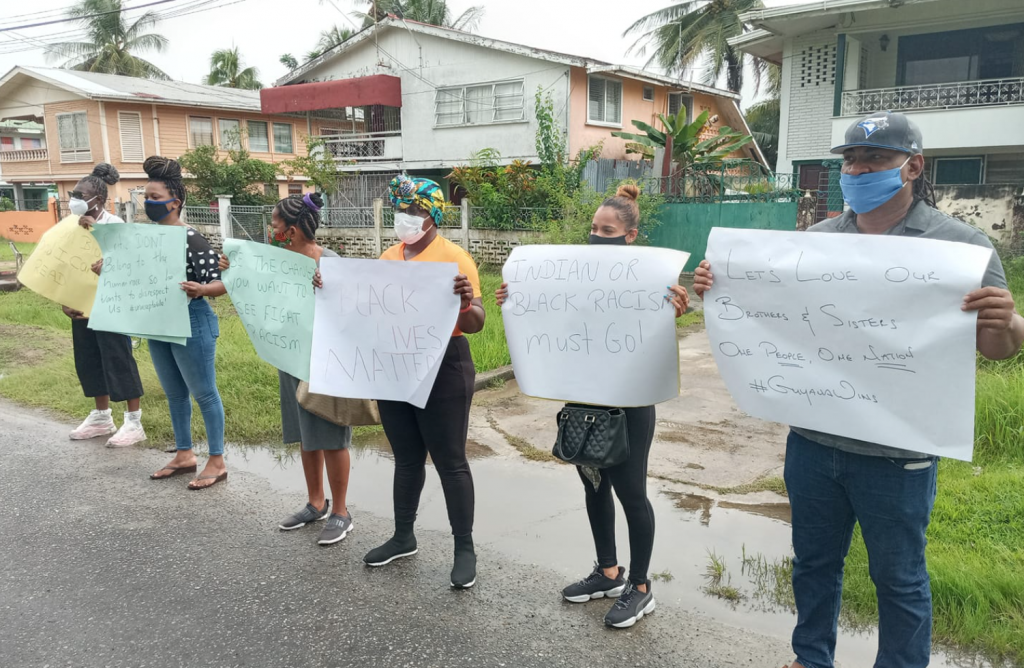 The ERC said his statements represented an attack on the religious beliefs of the Christian community and insulted the intellectual intelligence of Afro-Guyanese and his conduct is an affront against the bedrock of a unified Guyana.
Rodrigues has been sternly cautioned by the Commission that any recurrence of his irresponsible remarks will warrant prosecutions against him by the Commission for his conduct.
The Commission reminded that it is a criminal offence for anyone to incite racial hatred or violence against any person or against any segment of a society.
A group of persons gathered again this morning outside the home of Rodrigues who they said has repeatedly made racist remarks against the Afro-Guyanese community and should now face the Courts for his actions and not just be made to offer an apology.