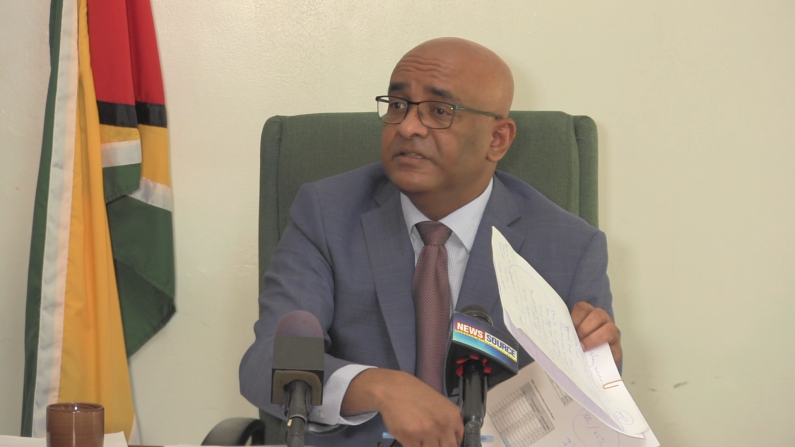 Opposition Leader Bharrat Jagdeo today encouraged public servants to collect the salary increases since they were already budgeted for by the government in the last budget.
At his weekly solo press conference, Mr. Jagdeo said he is more concerned about contracts that the government may be signing while it is an interim government.
"I say to public servants, collect your money, it was budgeted since last year. It is nothing new and they should get their money. It is the contracts that there as issuing now to their cronies that I have warned against", Mr. Jagdeo said while not naming those specific contracts.
The Opposition Leader told reporters that while all public servants will benefit from the recently announced increases, he believes members of the Disciplined Forces are now worse off because they no longer benefit from a one month salary as a bonus.
Under the PPP government, members of the Disciplined Forces were the only public servants who were offered an annual bonus in addition to increases to their salaries. Other public servants only got the increase, which at most times hovered between 5% and 8%.
When the government changed in 2015, the APNU+AFC coalition, decided to offer all public servants a one-off $50,000 bonus. The following year, all public servants were given a $25,000 bonus.
Since then retroactive salary increases were offered.
The President announced tax-free retroactive salary increases for all public servants yesterday. The increases will see most public servants, including the Disciplined Forces, taking home close to or just over an extra month's salary when they are paid in December.