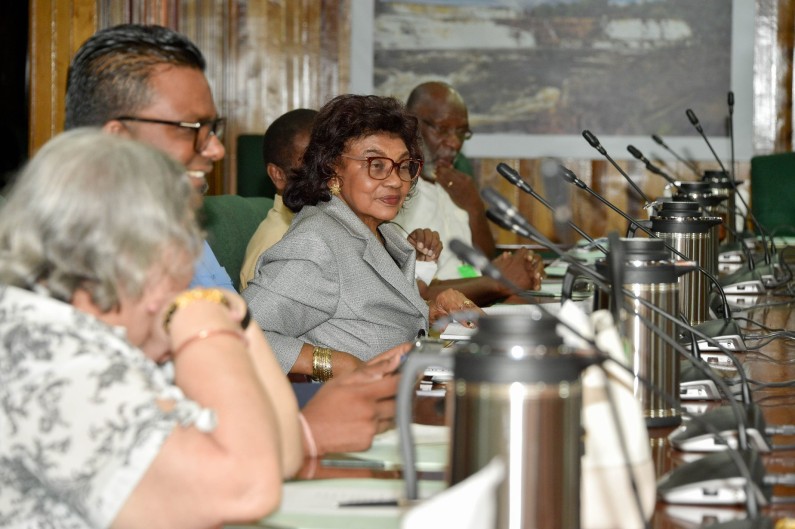 A planned meeting of the Guyana Elections Commission today could not proceed as the meeting lacked a quorum.
Two Government nominated Commissioners, Charles Corbin and Desmond Trotman were absent from the meeting, forcing its postponement.
Under the Rules of Procedure for the Elections Commission, a quorum exists with the presence of the GECOM Chairman and not less than four members of the Commission with two from each side.
The meeting was expected to examine the report of the Chief Elections Officer on the election results but that report was never submitted as he was served with a notice of motion for Court action in the Court of Appeal. That notice of motion, according to the Public Relations Officer, restrained the CEO from presenting his report.
The matter comes up tomorrow afternoon.
Government nominated Commissioner Vincent Alexander said while he did not see the Court documents, the Chief Elections Officer would have still been unable to present his report to the Commission in the absence of a quorum for the meeting to take place.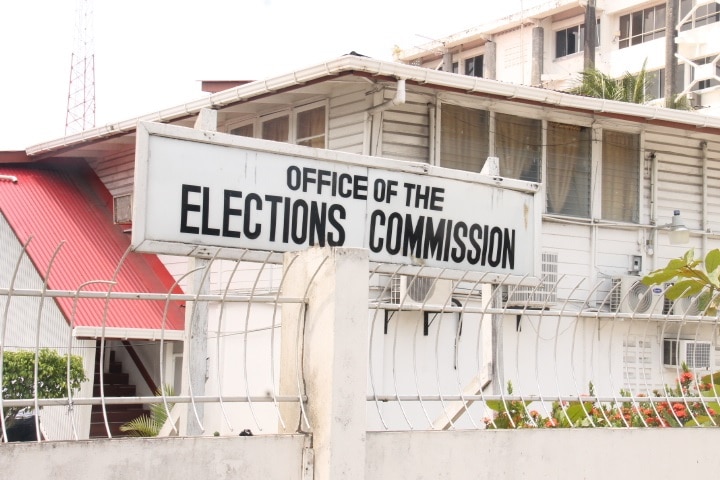 The Friday meeting of GECOM was originally schedule to take place at 1pm. But the Commission has since indicated that because of the hearing at 1:30 tomorrow afternoon, it will no longer go ahead with its meeting.
Opposition nominated Commissioner Sase Gunraj told reporters that while no injunction was granted, there was no handing over of any report to the Commission.
He also said he believes the Commission could look at other options in the absence of the Chief Elections Officer not presenting his report.
Earlier this week, the Chairperson of the Guyana Elections Commission requested the Chief Elections Officer to compile and present his report on the elections using the tabulated numbers from the recount.
The APNU+AFC has been saying only valid votes ought to be presented in any tabulation report, pointing to the anomalies that were uncovered during the recount.
The Chairperson of the Elections Commission said the issues ought to be dealt with in a Court action.
The matter is now before the Court of Appeal as a private citizen is seeking several orders regarding the declaration of the elections and the issue of valid and credible votes.