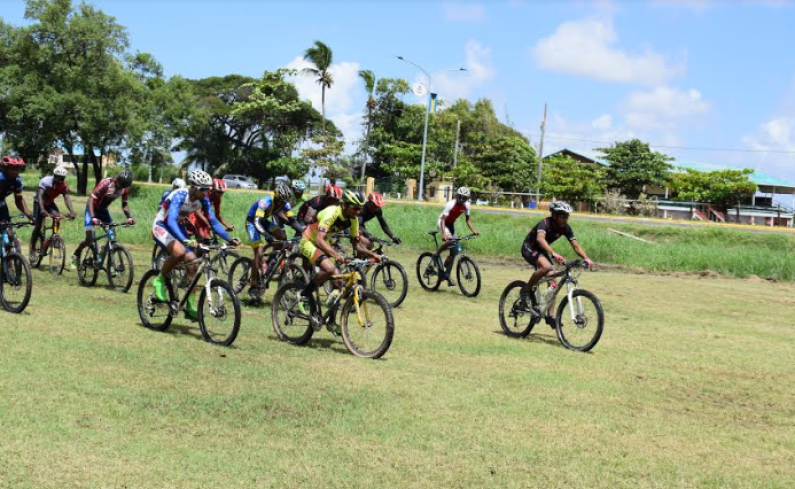 Raynauth Jeffrey produced another splendid performance on Sunday when he swept the field with his speed and determination to be crowned the champion in the 10-lap Mountain Bike race at the National Park.
The Team Coco cyclist  completed the course in a time of 33 minutes 39 seconds (33.39) ahead of second placed Keon Thomas.
Thomas, having finished first last week in the same event, was unable to retain his top position but nevertheless still made an impressive showing, finishing nearly one minute behind Jeffrey.
The closest contest was for the third place position which was eventually won due to the last minute burst by Paul Denobrega to edge Omia Meually who eventually finished fourth. The two riders matched pedal for pedal in the last five laps but coming into the home stretch, Denobrega powered past Meually.
Fifth place was awarded to Jeffrey's team Coco's Stephano 'Sunny' Husbands. The terrain was a much more challenging course for the riders due to overnight rain which transformed the course into slush.
Jeffrey walked away with the $10,000 first place prize while Thomas was awarded $8,000 and Denobrega won the third place prize of $6000. Meally and Husbands won $5000 and $4000 for fourth and fifth respectively.