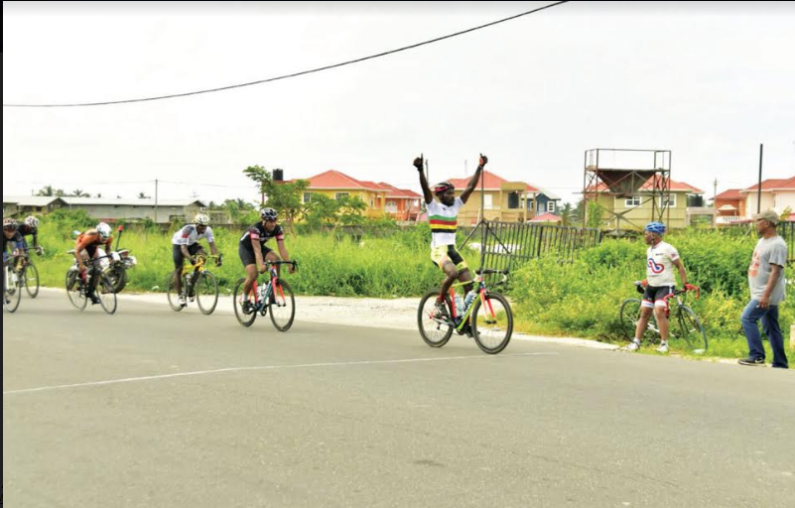 Team Coco's Junior Niles produced a sterling performance to top the field in Powerade 25-mile road race on the West side of Demerara earlier on  Sunday.
The race which was reduced from 50 miles to 25 miles, saw the veteran rider producing a late surge from a group of four to finish on top, in a time of one hour and eight minutes.
Niles rode pass Chris Holder and Paul De Nobrega who finished second and third respectively as well as fourth placed Ralph Williams and fifth placed, Andrew Hicks and Raphael Leung completed the top six.
Hicks, although finishing fifth overall, was the first in the Juniors category while Niles also qualified as a Veteran and was therefore the top rider in that category.
Keon Thomas copped first prize in the Mountain Bike race closely followed by Ozia McAulay and Seon Budhan.
Shaquel Agard was another outstanding rider, having ridden off with five of the six sprint prizes.
The riders started at Wales but took a route through Parfait Harmonie into Blankenburg and back to Schoonard to cross the finish line.