Guyana's non-permanent election to the UN Security Council will be used to push for global peace and security, President Irfaan Ali said today as he addressed a forum in Washington D.C.
The President said one of the more pressing issues is have to a UN resolution on the crisis in Haiti which has been going on for decades. The President said while the attention has been placed on a number of other global challenges, little has been placed on Haiti.
"Haiti has been a longer problem than Ukraine but all the commentators and all analysis forget that Haiti exist and sometimes, we have to ask ourselves why? We have seen tremendous efforts globally on getting consensus on Ukraine and we laud that and we are part of it, we are part of it to ensure that every country must have peace and stability and their territorial integrity must be defended," the President said.
The President said to bring some stability to Haiti, there has to be an honest and frank conversation among big countries on what role they can play to bring the situation under control.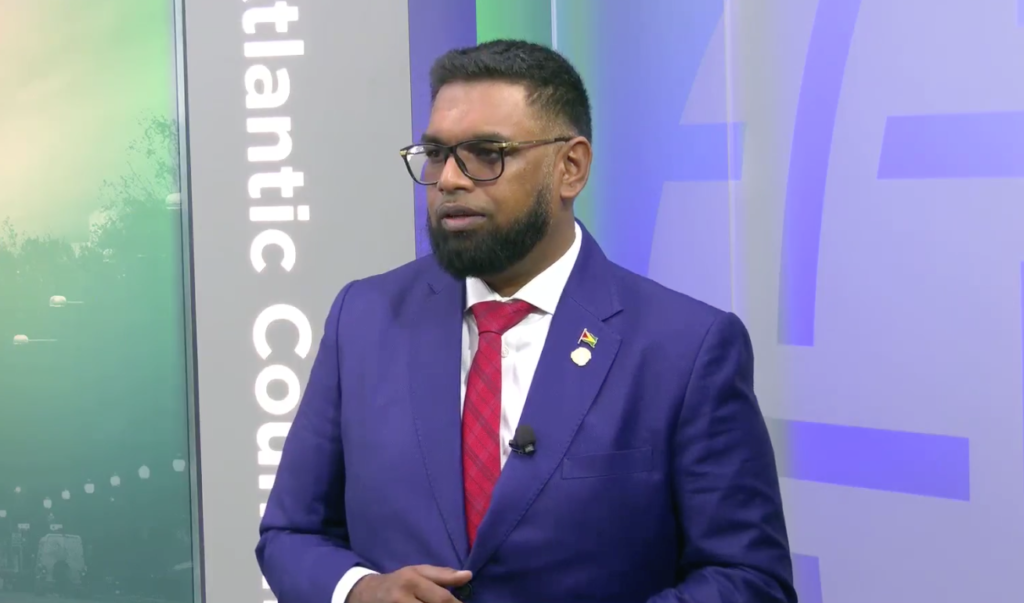 "We can't approach global problems based on an uneven hand and frankly speaking, Haiti has not been getting the type of global attention that it deserves in this time of crisis, look at the News coverage and check what percentage of news is dedicated to Haiti and what percentage is dedicated to other issues we have globally, the President said.
The Caribbean Community (CARICOM), has appealed for assistance in dealing with the situation in Haiti, so much that the regional block has established a Working Group to assist to address some of the issues.
"The effort to get to a UN resolution on Haiti is as critical as for the issue that we are faced with in Ukraine. So we intend as a small country that the challenges of all of the world is represented. We intend to ensure that the issue of democracy and territorial integrity are championed and we must seek to protect those who are being affected, but more importantly, the issue of global peace must be linked with global prosperity," the President said.