A further five former Chilean army soldiers have been charged over the burning of two teenagers during a 1986 protest against the military government of Gen Augusto Pinochet.
A total of 12 people have now been charged with setting Rodrigo Rojas and Carmen Quintana alight with gasoline.
Mr Rojas later died of his injuries in a Chilean hospital.
The soldiers were arrested after a member of their patrol changed his testimony earlier this month.
The attack is considered one of the most prominent cases of human rights abuse of the era.
Ms Quintana, a student of psychology, said that she and Mr Rojas, a Chilean-born American photographer and student, were detained by a military patrol during a protest against the Pinochet government on 2 July 1986.
She said the soldiers set the two on fire, and then dumped them on the outskirts of Santiago.
Despite the seriousness of their injuries, the students managed to get help and were taken to a hospital.
Mr Rojas died four days later. He had been visiting Chile from the US where he lived with his mother, a Chilean political exile.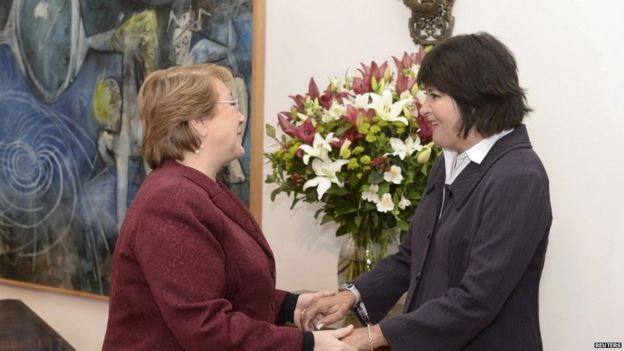 Official accounts of the incident at the time said the two victims accidentally set themselves on fire while constructing a burning barricade.
The case was reopened this week after a conscript, Fernando Guzman, changed his previous testimony.
He said the officers intentionally set the two teenagers on fire before abandoning them in a ditch 20km (12 miles) outside the Chilean capital, Santiago.