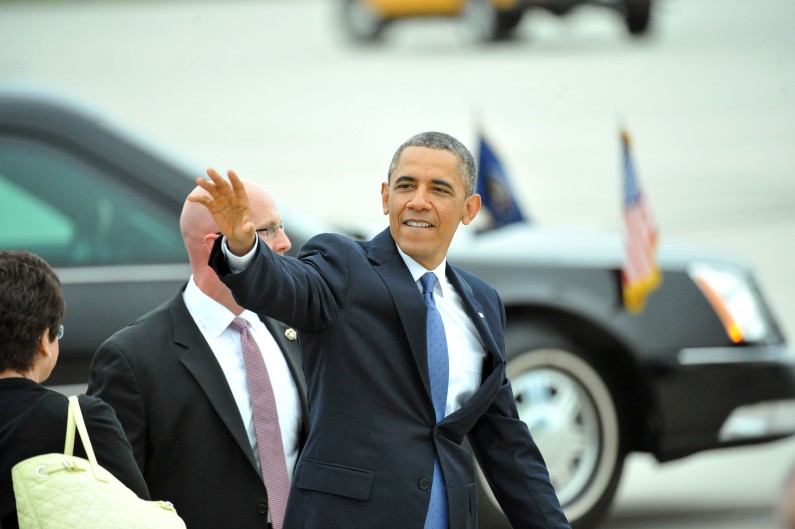 US President Barack Obama will meet with CARICOM leaders on April 9, when he pays a one day state visit to Jamaica. This will be Obama's first visit to Jamaica since becoming US President.
The meeting with the CARICOM leaders is expected to address several issues of concern to both the US and CARICOM and will centre mostly around trade and cooperation issues.  CARICOM leaders are also expected to raises issues of security with Mr. Obama.
Jamaican Prime Minister Portia Simpson Miller, speaking in Parliament on Tuesday  said her Government is pleased to welcome the US President to the shores of Jamaica.
"The Government of Jamaica is delighted that President Obama will be visiting Jamaica at this time. The visit of President Obama will take place on the eve of the Summit of the Americas to be held in Panama from the 10th to the 11th (of) April 2015."
"It is expected that the president will be proceeding from Jamaica to Panama for this hemispheric encounter, which will welcome for the first time the participation of our closest neighbour the Republic of Cuba," the prime minister said.
According to the Jamaica Observer, she added that: "As a member of the hemispheric family of nations…during this historic visit, Jamaica will also host an encounter between President Obama and the Heads of Government of the Caribbean Community (Caricom) for discussions on issues of Caricom/USA relations including security and trade.
"Heads of Government will also exchange views on regional and international issues of mutual interest.  As is the regional interest, the Caricom/US summit will be co-chaired by the US president and  the current Chairman of Caricom Perry Christie, prime minister of the Bahamas," she said.
 Mr. Obama will head to Panama for the Summit of the Americas following his Jamaican trip. At the Summit of the Americas, several pressing issues will be discussed and the US President could find himself facing tough questions over a recent decision to impose several sanctions on some Venezuelan officials as he declared that Venezuela was now a threat to the United States.
Filed: 18th March, 2015