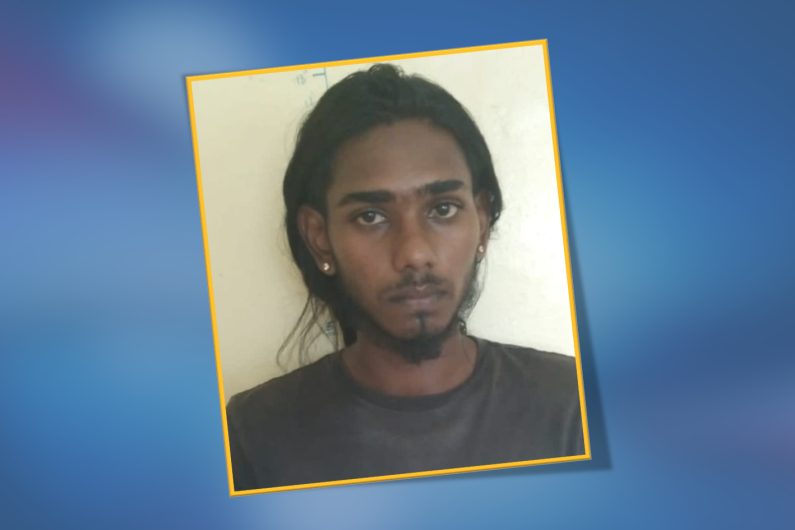 An 18-year-old man who was on remand at the Lusignan Prison on charges of unlawful possession of a firearm and ammunition escaped from the facility this morning. A search is now underway in the efforts to capture him.
The prisoner Kavin Singh was among seven prisoners who were picked up from their cell at around 9:30 this morning for their virtual Court appearance from the same prison.
A police report said at around 9:45 am, Singh who was foot-cuffed requested to use the washroom in the compound. Permission was granted and he was allowed to go to the washroom.
The Prison Officer who was overlooking the inmates attending the virtual prison, said he left the man in the washroom to visit an office, but when he returned, the prisoner could not be located.
An alarm was raised and several checks in the compound of the virtual court facility turned up empty-handed. It was later discovered that a part of the facility's chain-linked fenced had been dislodged and it is suspected that the prisoner used the area to make his run for freedom.
The Guyana Police Force and the Guyana Prison Service have been conducting searches in several areas around the prison facility and in nearby villages. Anyone knowing the whereabouts of the escapee, Kavin Singh, is asked to contact the nearest Police station or call 911.