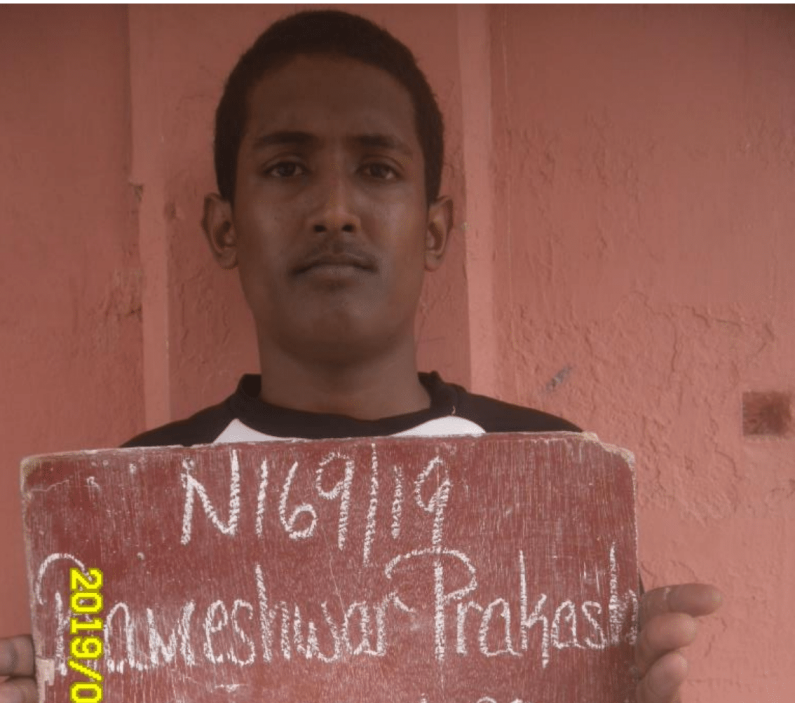 The Guyana Prison Service and the Guyana Police Force have launched a search for a 21-year-old prisoner who bolted from custody this morning while conducting labour activities at the New Amsterdam prison farm this morning.
According to a statement from the Prison Service, convicted prisoner, Rameshwar Prakash, who was serving time for larceny, was among a group of prisoners working at the prison farm, when he asked to use the washroom.
During his washroom break, the prisoner reportedly made his way into the living quarters of a prison officer and carted off an electronic tablet and $17,000 while escaping.
By the time an alarm was raised, Prakash had already gained his "freedom", triggering a manhunt.
Prison Director Gladwin Samuels, said the Prison Officers who were on duty at the time failed to follow Standard Operating Procedures and three of them have since been suspended until the outcome of an investigation into the escape.
The Prisoner last lived Princetown, Corentyne Berbice. The search for him is ongoing.