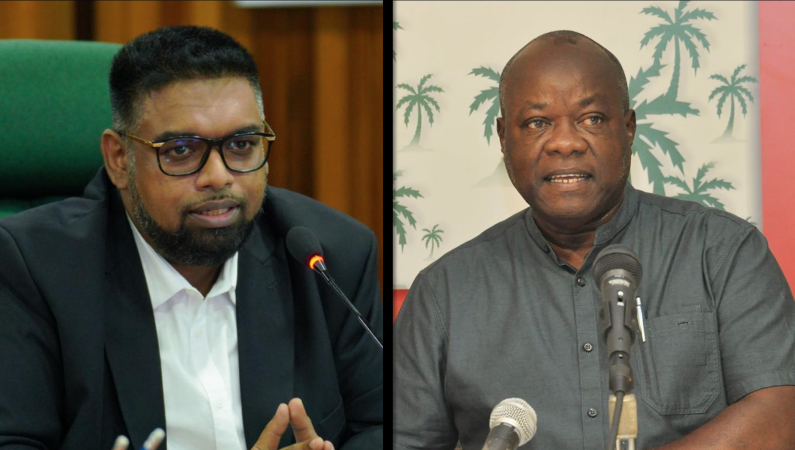 With the Leader of the People's National Congress Reform preparing to take up a seat in the National Assembly and be elected as the new Leader of the Opposition, Vice President Bharrat Jagdeo announced today that President Irfaan Ali will meet and hold consultations with the new Opposition Leader.
The President had refused to meet or consult with former Opposition Leader Joe Harmon, demanding that Harmon first publicly acknowledge him as President before any such meeting could have ever taken place.
Harmon stepped down as Opposition Leader last week, as the PNC Reform following his December loss at the party's leadership elections and demand from the new party executive for the new party leader to take up the position of Opposition Leader.
During a press conference today, Vice President Bharrat Jagdeo noted that there are several constitutional commissions to be put in place that require consultations between the President and Opposition Leader.
He said consultation will take place once the new Opposition Leader is in place.
"They are in the process of electing a new Leader of the Opposition. So, once that person is in place, we anticipate that by the end of February, we should have all of the Service Commissions in place. So, the President will consult with the Leader of the Opposition on the Judicial Service Commission (JSC) and put it back in place; the Public Service Commission (PSC), and the Teaching Service Commission (TSC)", Mr. Jagdeo told reporters.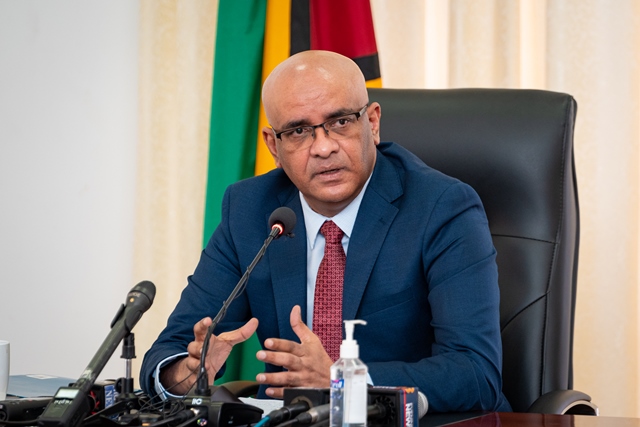 Just after the PNC's elections which saw Norton capturing the Leadership position by a landslide, Vice President Bharrat Jagdeo had dismissed the win and the elections. Norton responded directly to Jagdeo declaring that the Vice President is in no position to talk about political parties and their democracies.
Norton is expected to take up a seat in the National Assembly soon.
Opposition MP Nicolette Henry confirmed yesterday that she will be leaving the National Assembly. That paves the way for Norton's entry and election to the post of Opposition Leader.
The Leader of the Candidates' list for the APNU+AFC, David Granger has reportedly received a letter from the PNC about Henry's removal from the National Assembly. He will now be expected to act in naming her replacement on the advice of the party.