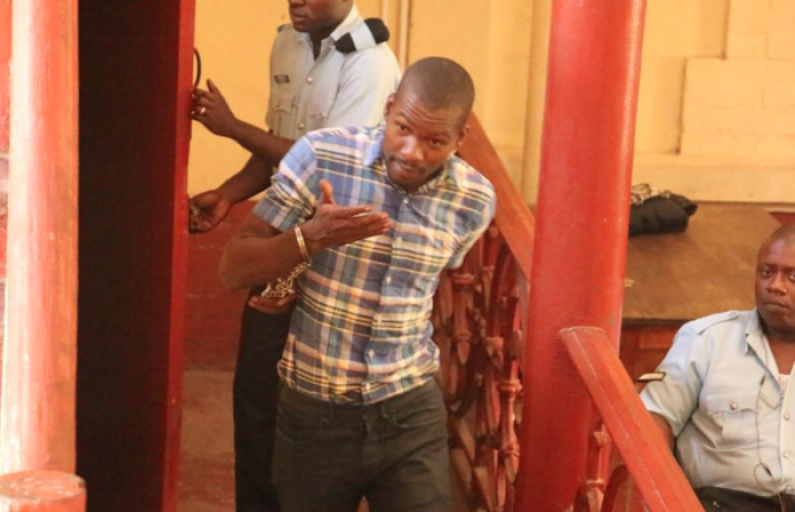 An Albouyston man appeared in the Georgetown Magistrates' Court today and was remanded to prison on four counts of armed robbery.
26-year-old, Anthony Charles, stood before Magistrate Fabayo Azore as the four Charges were read to him.
It was first stated that on the 21st March at Water Street, he allegedly robbed Bibi Nizan $105,000 cash at a local Fashion Store.
On that same day, he is also accused of robbing Elizabeth Narine of a cell phone worth $10,000 and $20,300 in cash.
On both occasions, he was armed with a Scissors.
Additionally, the Court also heard that on the 25th March on North Road, the defendant being armed with a Knife robbed Janice Jordon of a cell phone worth $179,000.
The court was also told that on the 28th March in Werk-en-rust, the man also robbed Mohan Persaud of $20,000 Gy,$500 US and one cell phone worth $40,000 totaling $160,000.
The Albouystown man pleaded not guilty to all of the charges. His attorney asked for reasonable bail, claiming that the man was on several identification parades but was not singled out.
Bail was refused and the matters will come up again for hearing on April 29, 2017.