Jamaican Reggae Superstar Buju Banton is urging the youths of Guyana to reject violence and turn to a life of more harmony.
During his "I am legend" concert on Saturday night, Banton told the over 24,000 people gathered at the National Stadium that Guyana's youths should not embrace violence.
He said "years ago Guyana was such a place, you couldn't even enter your house open. pure badness over here. You could down by the Demerara, when the tide drift out, you could stretch out and collect a fish safely. A lot of things has happened in Guyana, A lot of folks are no longer here in Guyana. Some are alive and still not here. Big Up Roger Khan, Big Up me brethren Trini. Nuff youths drop out. When will the youths of Guyana learn that this does not pay, when will the youths them learn to live together."
On Sunday, before departing Guyana, the reggae star visited a number of underprivileged communities and encouraged the residents to push more for love and harmony while rejecting crime and violence.
He also met Minister responsible for Youth Affairs Simona Broomes, who accompanied him on the visits to the communities.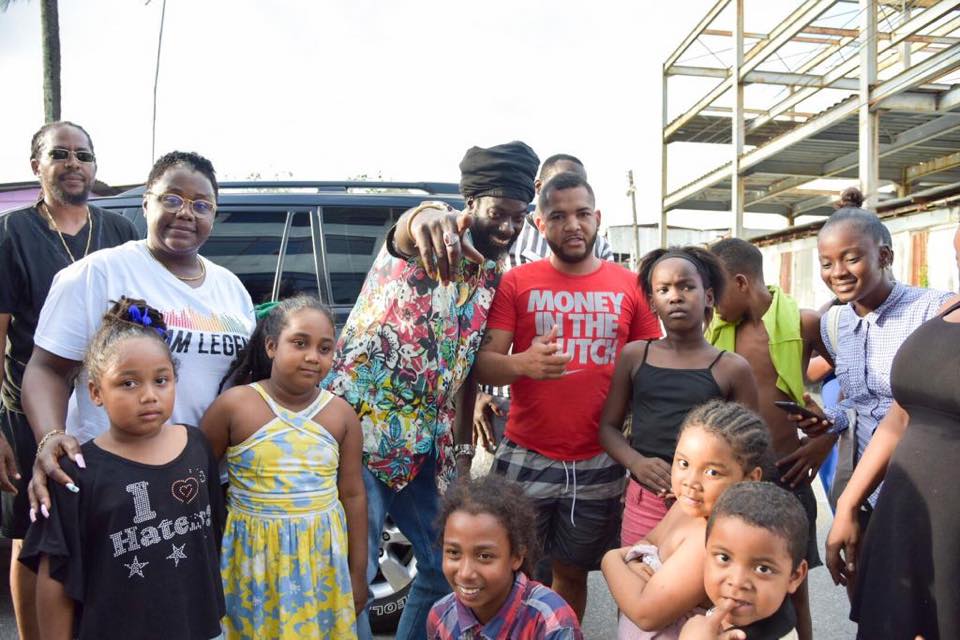 Buju Banton reminded the youths who he interacted with that a life of crime and violence ought not to be their desired path. "Badness is not it," said Buju Banton.
Banton, who was last in Guyana more than 12 years ago, served time in a US prison for eight years on cocaine conspiracy charges.
During his time behind bars, he earned his Master's degree in Music Business and since being released, he has spoken about the lessons he learned, mistakes he made and has been pushing for less violence and more love among the people of the Caribbean.