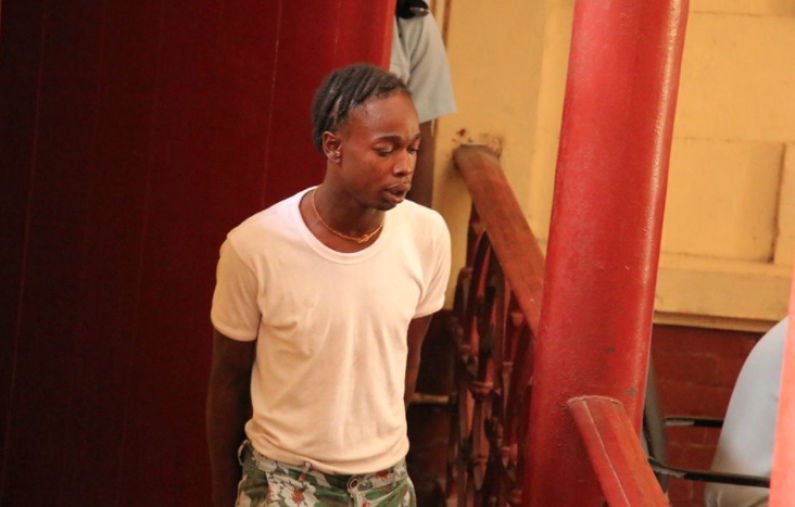 26-year old Colwyn Harding of West Ruimveldt Housing Scheme was today placed on $50,000 bail by Magistrate Fabayo Azore after he pleaded not guilty to theft.
Particulars of the case alleged that on April 15, at Lime Street, Georgetown, Harding robbed Margaret Baird of three cell phones valuing $160,000, and a pair of spectacles and other articles totaling $211,000.
After the charge was read to him, the 26-year-old pleaded not guilty and told the court that he is innocent of the crime. His alibi was that he was asleep at the time when the robbery was alleged to have taken place. However, he said he is willing to assist Baird to purchase a new pair of glasses.
He was granted $50,000 bail by the Magistrate who ordered that he returns to court on May 3, 2017.
The West Ruimveldt resident is no stranger to court. Last year he was remanded to prison for robbing a man of one cell phone and $15,000 cash.
In 2014, he was accused of robbing a woman of $30,000 and three Samsung Galaxy S5 smartphones which valued $360,000.
Back in 2013, Harding became a public figure after he alleged that two officers attached to the Timehri Police Station raped him with a baton while he was in custody.
The charge was dismissed against the officers last year after Magistrate Leron Daly found that there was insufficient evidence to convict the officers.