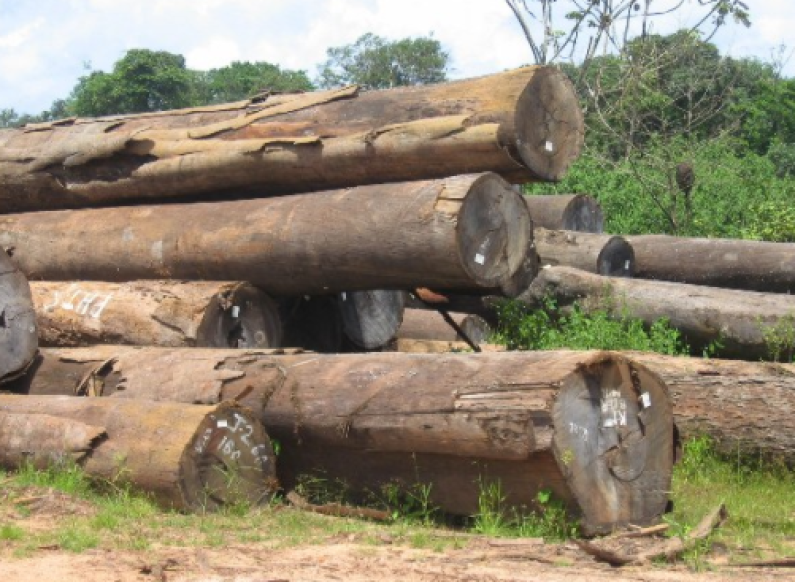 The absence of two of the major logging companies in Guyana has resulted in decline of logging exports, the Parliamentary Sectoral Committee on Natural Resource heard on Wednesday.
The revelation was made during a presentation by Natural Resources Minister, Raphael Trotman.
The Minister said there has been a 15% decline in export of logs and linked it to the non-operation of Malaysian-owned, Barama Company Ltd and Chinese logging company, BaiShanLin.
Both companies were once recognized as Guyana's largest logging operators but circumstances that arose during 2016 led to the operations grinding to a halt.
Minister Trotman offered some clarifications on this particular issue and explained that the government was serious about logging operations being lawful and safe.
He said BaiShanLin had two concessions that had expired but were not renewed by the government.
In September 2016, the Guyana Forestry Commission had repossessed concessions held by Baishanlin following the company's inability to deliver on agreed actions to introduce investors to the GFC.
The Company had also failed to address its liability despite having been given time to prove that it had an acceptable plan to clear its $80 million debt.
"Government was left with little choice both in terms of the national outcry and BaiShanLin had run into indebtedness. We really could not continue to allow company to remain active and not paying its royalties and fees," Trotman said.
He told the Parliamentary Committee that the government intends to carry out an assessment of logs left on the ground by the company and either hold an auction or invite persons to bid to purchase them.
Additionally, the company had entered into joint ventures with some five other companies but those concessions were also repossessed.
Trotman told the Committee that government had found that the concessions were not approved according to law and therefore the government could not support those operations.
"There are no operation involving BaiShanLin or any of its associates," he added while promising stricter forest regulations.
Trotman is hopeful that with these changes, the dip in logging exports will reverse by the end of the year.
One month after the halt of BaiShanLin's operations, Barama Company Ltd announced that after 25 years of operations it would give up its 1.6 million hectares. The Company was at the time lobbying the coalition government for a new agreement.
During his presentation, Minister Trotman hinted that this new agreement might be forthcoming.
The company had maintained its sawmills and currently has local and small associations supplying them with logs.  (by Kurt Campbell)