The European Union Election Observer Mission (EOM) submitted its final report of the March 2020 General and Regional elections to Opposition Leader, Joseph Harmon today.
The opposition team that met with the EU officials requested time to study the report, but raised several concerns about the elections and other issues.
The head of the EU observer mission, Mr. Paet Urmas, pointed out that there are several issues which the report covered including the consolidation of the electoral laws of Guyana, campaign financing, strengthening of electoral practices and strengthening of the Elections Commission.
In a video statement released by the Leader of the Opposition Joe Harmon, he said it was important that the EU, one of the country's largest donors of elections funds, be appraised on elections and post elections matters.
The Opposition Leader said his team raised concerns about the voter's list maintaining that the list is bloated and will be a recipe for disaster at any future elections.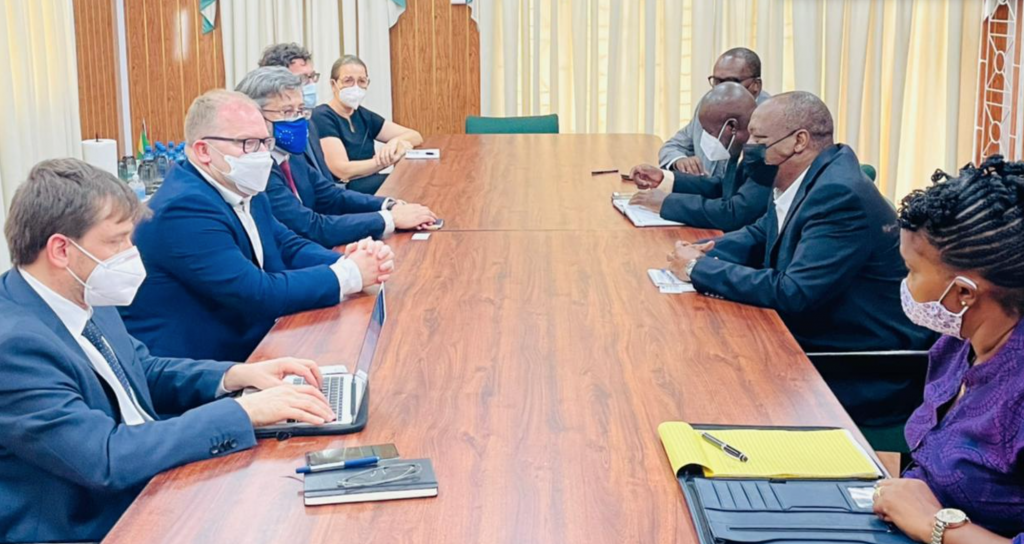 "We had a bloated list that contributed to a large extent the issues which we faced in these elections and we asked that in the report itself that it be treated with some special treatment. In several parts of the report, they spoke about the voters list, but we want them to have a clear and direct on the list of electors and the way in which that list should be cleansed." Mr. said.
Mr. Harmon said the Opposition's contention is that the best way to cleanse the list is through house-to-house registration.
The two sides also discussed consultations between the government and opposition, media, and several other issues.
A roundtable discussion will be held on Monday where stakeholders will deliberate on the report.