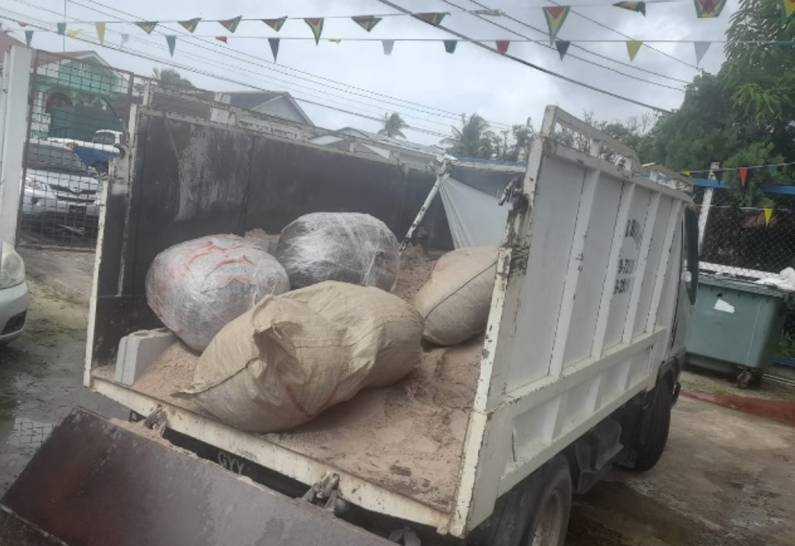 A Berbice truck driver has been arrested and will be facing narco trafficking charges after he was nabbed with more than 120 pounds of marijuana underneath a load of sand in his truck.
A Police statement said ranks from the Mahaica Police station were on an anti-crime patrol on Sunday morning when they observed the white canter truck being driven at a fast rate.
When the truck was stopped, the driver could not produce any documents for the vehicle, but produced a firearm and its license to the officers.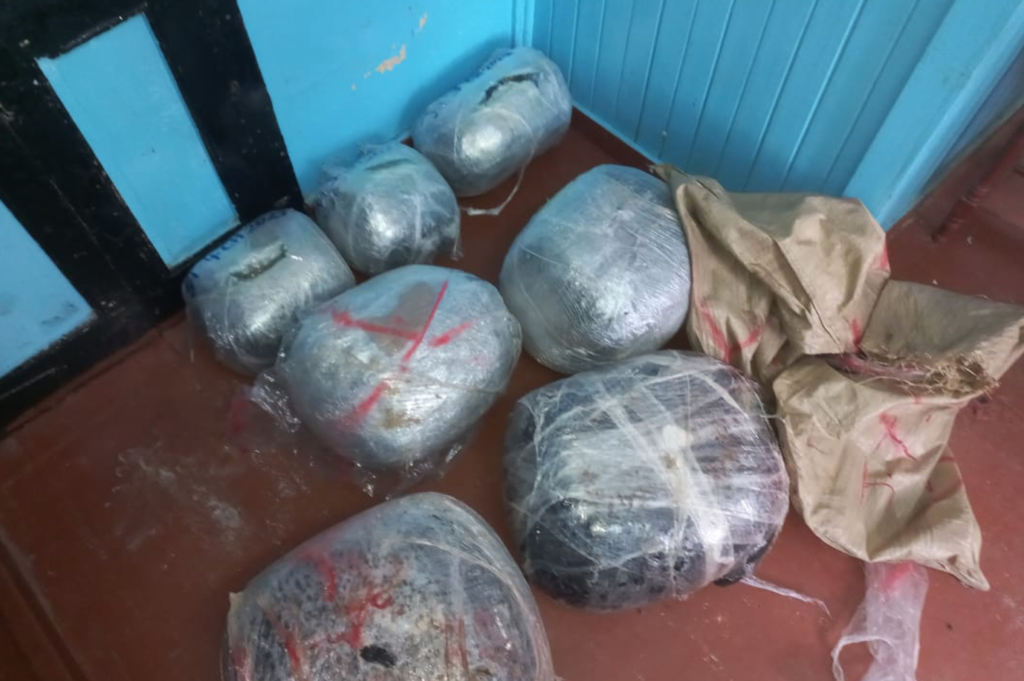 The Police decided to carry out a search of the truck, which was carrying construction materials.
That search unearthed large parcels of marijuana stuck in bags and placed under a load of sand in the truck.
In total, more than 7 parcels of marijuana with a total weight of just over 120 pounds were discovered. The driver was immediately arrested and told of the drug trafficking offence. A woman and her baby who were passengers in the truck were not detained.