A young police officer was crushed to death just off the main road at Providence on the East Bank of Demerara by a sand truck as he placed barriers along the road in preparation for traffic control for today's soca on the beach show at the new Hits and Jams Water world.
The incident occurred just before 10am along the roadway behind the stadium close to the new Qualfon complex at Providence.
The police constable, who was not in uniform at the time, has been identified as Eldon Williams.
According to reports, the police officer was offloading barricades from the back of a police canter truck when the sand truck turned into the same street and the driver attempted to get pass the area which was being closed off to traffic.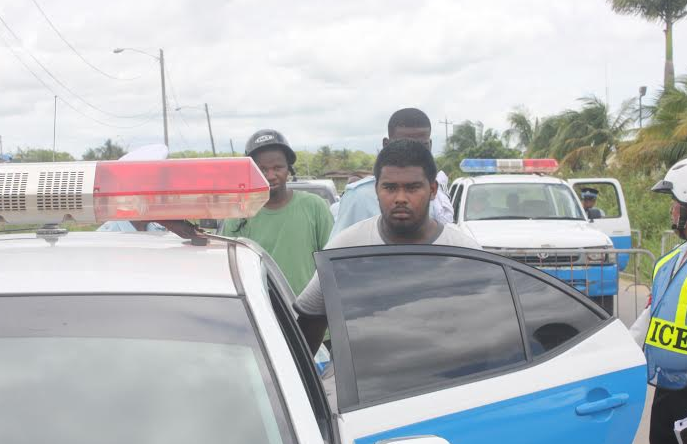 Persons who were in the area at the time said the truck driver claimed that one of the barriers that the policeman was removing from the truck got connected with his truck and pulled the police officer from the vehicle.
The truck driver was immediately arrested and remains in custody. He was reportedly heading to a construction site behind the stadium. Investigations are ongoing.