Twenty-four year old model, Cardella Hamilton is the new Miss Jamzone Guyana 2015.
The sassy Ms. Hamilton outperformed five other beauties, in the five segment tourism centered beauty pageant, to emerge this year's queen. Hamilton with her confidence and poise also copped the People's Choice award along with the prize for Miss Body Beautiful and received among other things a US$1000 cash prize and a trip for two to a local resort.
Hamilton, who is no stranger to the local pageant scene, will represent Guyana at the Miss Jamzone International Pageant slated for August.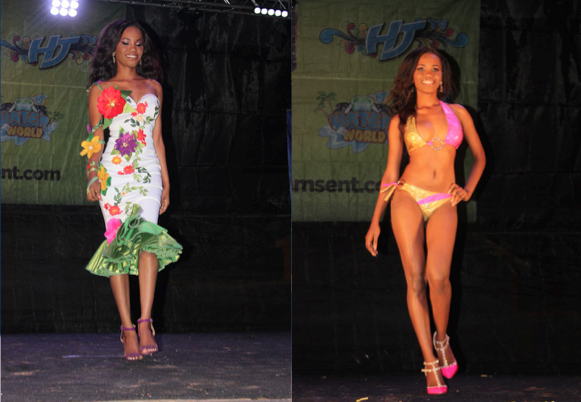 The First Runner up spot went to 23-year-old University of Guyana graduate and Teacher Radiante Frank. She also copped the prizes for Best Smile, Best Evening Gown for her Mwanza designed evening dress and Best Country Dress also designed by local designer Mwanza Glenn.
Frank received a trip for two and US$500 cash among other rewards. The six ladies, in just over two hours, strutted their stuff in a national dress, fantasy swimwear and evening gown before it all came down to the questions.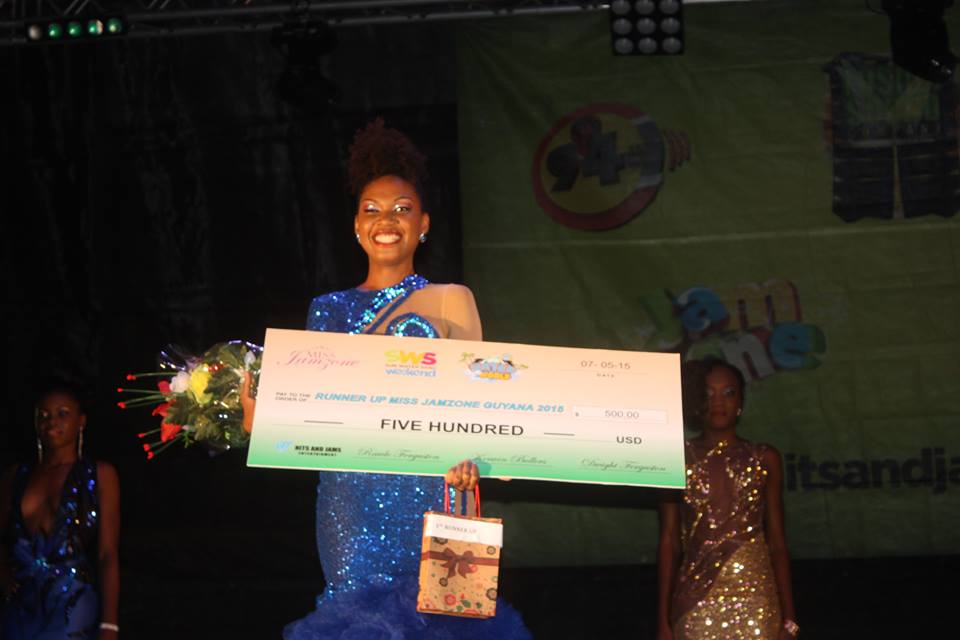 Before the large crowd gathered at the HJ Waterworld at Providence, Hamilton as delegate #6 received the last question for the night and was asked "If you were given $10 million to invest in a tourism project, what would that project be and why?" Her response, "definitely I would be investing that $10 million into marketing my country so that the world could know about the beauty Guyana has to offer. We have the mighty Kaieteur Falls and the beautiful Baganara Island Resort and I believe that Guyana is the gem within the South American Continent and we are comparable to Ecuador and Costa Rica, so I would definitely market my country to the best of my ability, thank you!"
The new queen was crowned by last year's queen, Soyini Fraser. Hamilton is a final year student at the University of Guyana majoring in Public Management, thereafter intending on using her proficiency to pursue her dream of becoming an entrepreneur.
The other contestants included Eksi Edwards, Treasure James, Carlene Waithe and Onica Rose.