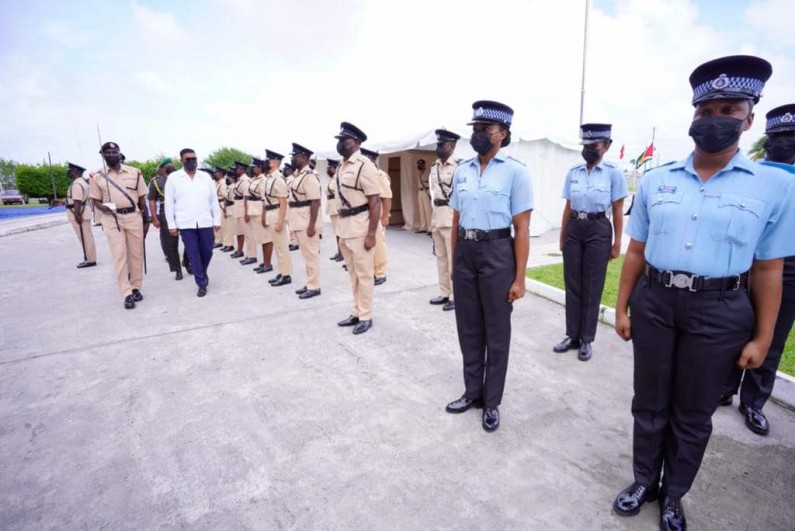 While expressing satisfaction with the work of the Guyana Police Force (GPF) over the past years, President Irfaan Ali said he believes much more needs to be done, especially in the area of crime-fighting.
Speaking during the opening of the Force's Annual Officers Conference this morning, President Ali noted that with the transformation taking place in the country, there should also be a transformation of the law environment agency in order to meet the needs of the country. 
He acknowledged that the Force does not have the capacity to deploy officers in every community but he assured his government's commitment to strengthen the Force to combat crime.
According to the President, crime must not be the hurdle to development and for that reason, it cannot be business as usual when it comes to policing.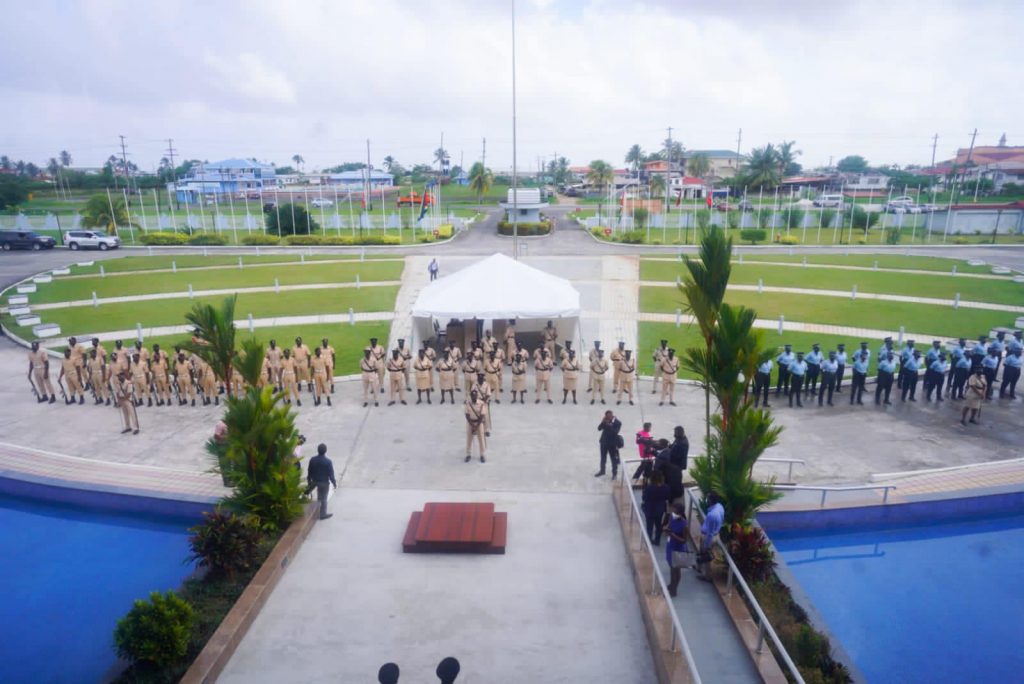 "The Guyana Police Force must up its game for streets, communities, homes, businesses must become safer places- much safer. In order to improve public security, the government will be investing in the technological advancement of the Force. It will also be equipping the Force with the means both material and human to bring about drastic improvements to public safety," President Ali said.
He also noted that technology can play a great role in crime-fighting and pointed to the success of the safe city programme.
But the President also said crime-fighting must not only be an effort of the Police Force. He reminded that citizens also have a role to play and pointed out that "the Police must improve its relations with the communities and citizens the public is also obligated to support the work of the force. If there is mistrust in these relations, public order will be under threat because the police will be unable to get the degree of support its need to effectively execute its lawful mandate".
The President told the Officers that the Force must also embrace professionalism more.
"There can be no place for brute force and ignorance in policing. It is also unacceptable to the police to be rude and ill-manner to the public. As such, greater opportunity is paid to provide increased opportunities for training both locally and internationally," the President said.
The Government will be looking to establish a Police Academy to foster a new dimension of policing, the President announced. He said the Government will continue to support the work and development of the Guyana Police Force as it looks for better results.