Acting Police Commissioner Nigel Hoppie this morning revealed that while the Police Force continues to implement various programmes and initiatives to aid in the development of the officers who serve, it continues to face a problem with those who run afoul of the law.
During the opening of the annual Police Officers' Conference this morning, Top Cop Hoppie said there are 45 ranks currently facing the Courts on various criminal charges, "inclusive of manslaughter, demanding with menace, assault causing actual bodily harm, murder, simple larceny, causing death by dangerous driving and attempting to pervert the course of justice".
The Commissioner said there were over 200 complaints filed against members of the Force last year, which was a slight increase over the number of complaints filed against Police Officers in 2020. He said there were also matters that were handled at the departmental level.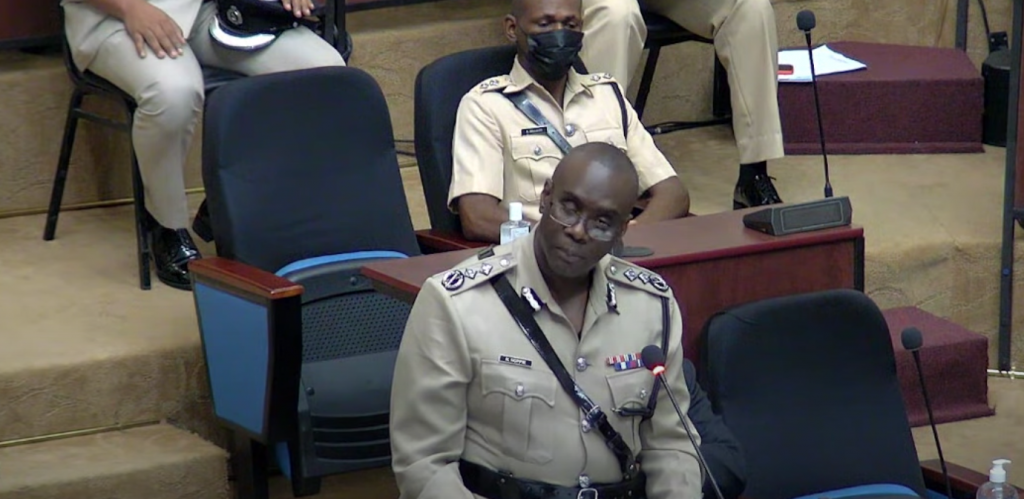 "We are still battling with the deviant behaviour of some of our ranks, particularly corruption, but we are dealing with those who would wish to tarnish our image despite the great strides that we have been making", Commissioner Hoppie said.
Mr. Hoppie said the Police Force through assistance from the Government will continue to invest in the training of its ranks as part of the efforts to improve the image and work of the Police Force. He said while that is being done, Police Ranks must also understand the need for them to be more professional and do their jobs the right way.
"Let me take this opportunity to urge members of the Force to always be professional in their behaviour and conduct, show courtesy to members of the public and avoid corrupt practices. Let us build bridges with the public and improve our image in order that we can enhance public trust and confidence".
The Police Commissioner said as Guyana becomes more developed and welcomes more investors and visitors, those in charge of service and protection must put their shoulders to the wheel of effective law enforcement.
It was pointed out that despite the many challenges facing the Police Force, the country is still seeing a reduction in the number of serious crimes.
The conference was told that the country is seeing some of its best crime-fighting figures in years.