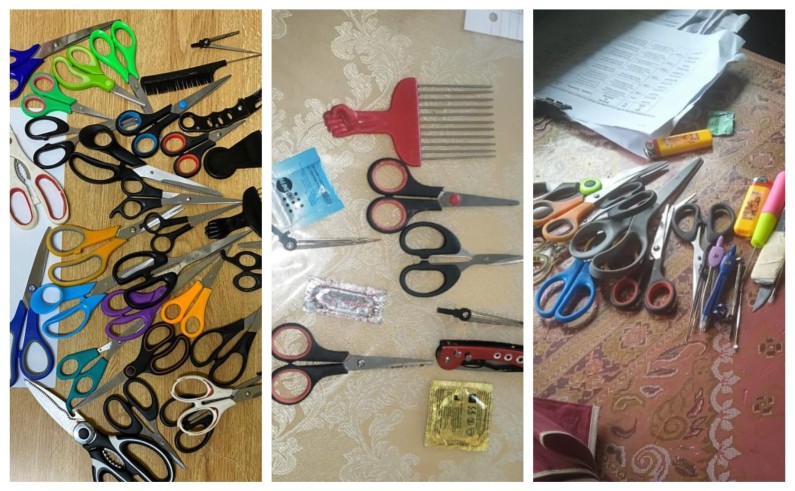 Police investigators on Tuesday confiscated several prohibited items from Secondary School students on the East Coast of Demerara.
The Ministry of Education and the Guyana Police Force commenced an operation to tackle anti-social behaviors exhibited by students in schools with its first stop on the East Coast.
The operation dubbed "shakedown" saw lectures and searches being carried out.
The operation took place at the Lancaster Secondary, Annandale Secondary, Buxton Secondary, Bladen Hall Multilateral, Ann's Grove Secondary, Hope Secondary, and Golden Grove Secondary schools as part of the collaborative effort.
According to a statement, bags were searched in the presence of the Head Master/Mistress and Welfare Officers, and several scissors, cannabis, screwdrivers, needles and knives were found,".
The Force said it officers educated students about violence and crime committed at schools, Gang fighting, taking offensive weapons to school, the consequences of using offensive weapons at school among others.
The exercise is expected to continue across the country.